BrandFocus Sponsored Content
Our CorrectionsOne BrandFocus sponsored content provides correctional staff with valuable information about a variety of corrections products, technologies and topics.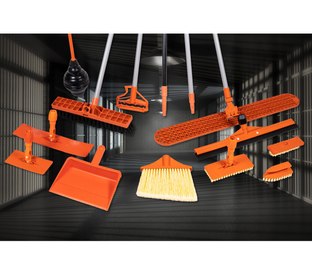 Q&A: Why one facility made the switch to safer cleaning products
To prevent inmates from creating weapons from broken mops and brooms, the Western Virginia Regional Jail adopted a set of shank-free products designed specifically for the correctional environment
Full list of BrandFocus Sponsored Content results
Sort By:
Webinar: How correctional facilities can attract and develop all-star talent with the right education programs

With the national population of correctional officers at approximately 430,000 and an estimated annual turnover rate for corrections officers approaching 40 percent, it is imperative for administrators of jails and prisons to provide training opportunities. These opportunities improve employee performance and foster career advancement. Educational technology – most notably a learning management system (LMS) – can support a comprehensive training program, improve recordkeeping for administrative staff, and reduce costs for government agencies.