Spotlight: Nova Security Group's less-lethal electronics offer humane, safe solutions
Nova Security Group offers law enforcement an affordable electronic weapon for self-protection
---
Company Name: Nova Security Group
Headquarters: Oakbrook, Illinois
Signature Product: SecurPASS Full Body Scanner
Website: http://novasg.com/
George Brown, CEO of MAS Security Solutions and John McDermit, CEO of Nova USA recently combined companies to form Nova Security Group.  The new organization focuses on less lethal technologies and contraband detection solutions. The staff of retired law enforcement and corrections consultants speak the same language as their customers and have an intimate knowledge of their needs.
Where did your company name originate from?
The name – Nova Security Group – was designed to recognize the merger of Nova USA, a manufacturer of less lethal technologies, and MAS Security Solutions, a national distributor of the SecurPASS Full Body Scanner.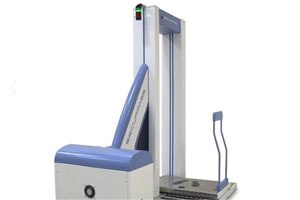 What was the inspiration behind starting your company?
Our inspiration is driven by our combined strengths, which has given us solid R&D, production and marketing capabilities. For example, the Nova 5 Shot Stun Gun is now in production. This innovative technology was developed by Nova and will be marketed, serviced and sold by us.
Why do you believe your products are essential to the Police/Corrections markets?
We serve two critical needs:
1. Our less lethal products provide law enforcement with reliable and humane methods for restraining offenders. In addition to the 5 Shot Stun Gun, Nova also manufactures a full array of less lethal products that include Electric Riot and Capture Shields, RACC Stun Belt and the Stun Vest.
2. Our contraband detection products, which are spearheaded by our full body scanners, also include x-ray baggage scanners, metal detectors and hand wands.  These products enhance law enforcement and corrections capabilities to find weapons, drugs and all forms of illegal contraband.
What has been the biggest challenge your company has faced?
The merger of two different corporate cultures; Nova is an engineering organization and MAS is a marketing culture that uses an innovative, flexible approach.  The end result is reliable products represented by a strong marketing team.
What makes your company unique?
We are a unique blend of manufacturer and national/international distributor.  This provides us with the flexibility needed to fulfill customer needs.
What do your customers like best about you and your products?
Two words: reliability and flexibility.
What is the most rewarding part of serving the law enforcement and corrections communities?
Our products allow our customers to maintain order in a safe, humane and efficient manner.
What's next for your company? Any upcoming new projects or initiatives?
We have several products in the pipeline. One area of concentration is school security. We plan to make a major announcement within the several months.
For more information on Nova Security Group, visit http://novasg.com/.