Motorola unveils additions to APX radio series
Addition of new radios and band monitoring system offers options for first responders
---
By C1 Staff
Motorola Solutions, Inc., has unveiled two additional radios to be added to its APX line – the APX 1000 and APX 4000XE – along with a new system that will extend operations for first responders.
The system, APX Dual Radio, offers public safety agencies an all-band operation that allows monitoring of up to four bands, including simultaneous monitoring of more than one channel at a time using the Motorola O7 Mobile Radio Control Head. It also features dual and single priority scan technology to provide first responders with efficient mobile radio capabilities.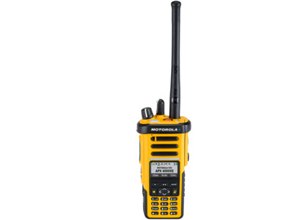 The APX 1000 is a smaller radio for utilities, public works and small public safety agencies. It offers dual microphone suppression technology and provides users with P25 TDMA capabilities, including enhanced battery life and advanced radio features and flexibility.
Motorola describes APX 4000XE is an addition to APX's rugged line and intended for public safety agencies looking for a portable radio designed to work in a harsh environment. The radio has ergonomic control top for easy use and includes dedicated control knobs for volume and channel selection.
Like the APX 1000, the APX 4000XE also offers dual microphone suppression technology and also supports Bluetooth.