3 reasons corrections officers' sunglasses should have embedded cameras
Learn how new technologies can help corrections officers record everything they see
---
The following is paid content sponsored by Primal USA.
By CorrectionsOne BrandFocus Staff
Body-worn camera technology is pervasive in law enforcement. But not every technology built for police translates to the unique needs of a corrections officer.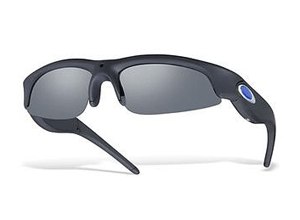 What's great about body-worn camera technology is that it continues to evolve its hardware. That means better options for correction officers, including eyewear that has embedded cameras inside.
Here are three reasons why new technologies like camera-embedded eyewear are a good investment for corrections facilities.  
No. 1: Glasses fitted with cameras let COs capture all the angles.
Video footage from directly inside a prison or jail can go a long way toward explaining just what correctional staff deals with on a daily basis—and capture inmate behavior. A sunglass- or clear eyeglass-based camera lets an officer capture all angles of an incident, whether it's conducting a head count or dealing with a cell extraction. Lenses come in several different shades, ranging from dark to clear.
Inmates are all too used to being recorded by surveillance cameras, and often seek to find blind spots in a facility's system. With glasses, there are no longer any blind spots – whatever the officer is seeing is being recorded, said Ray Edwards, president and CEO at Primal USA. The company makes DutyEGS, wireless eye-worn body cameras that offers clear or tinted lenses. With a powerful, 24-hour battery and the capability of recording at up to 720p, the glasses offer bang for a correctional facility's buck.
Edwards said wireless, eye-worn cameras offer a technology that can secure data in real-time. The gear's cameras have an option of either locally storing or transferring data over a Wi-Fi connection, allowing for footage to be saved no matter what the incident. The footage can be stored in a separately sold cloud storage solution.
The wireless design also keeps officers free from wires.
"The beauty of it is that they're untethered; there are no wires that can be used against you, nothing to grab a hold of or to restrict the officer," Edwards said. This is especially helpful for cell extractions or other interactions with problem inmates; the offender has nothing to grab and the officer is allowed a hands-free recording approach.
No. 2: Video captured by eye-worn cameras lets administrators see the jail from a CO's perspective.
Eye-worn cameras also can help in both management and training efforts, as it offers an officer's perspective on a recorded incident.
Edwards said eye-worn cameras can give administrators a first-hand view into what's going on in the day-to-day duties of any facility. This helps them create policy that not only keeps their officers and inmates safer but also keeps their facility running smoothly.
He said the same footage can be used in daily roll calls to show incoming shift members the events of a preceding shift in order to better prepare them for their day ahead. His company's DutyEGS glasses are able to hook up to an HDMI monitor, letting a large group of people review footage stored on the glasses.
No. 3: New angles captured by eye-worn cameras can be used for training.
Video footage from an officer's eye-worn cameras offers a unique perspective and can help enrich a facility's training program in order to tailor that program to its jail or prison.
Footage taken by the camera can be reviewed by staff to discuss incidents that have happened in the facility and to analyze the COs' response, Edwards said.
"This can be used to take immediate action," he said.
It also can be used to teach new officers and green recruits how that particular facility responds to different incidents.
"You can read about [a facility] all day long," he said. "But actually seeing what happens and how it was handled – not just getting generic video training – instead you can say, in our yard, this is what happened, and this is how we responded."
Cameras embedded in eyeglasses offer many attractive options: from eliminating blind spots in facilities to creating footage that helps administration improve policies. These glasses effectively fill many needs of correctional officers and their facilities.
For more information about the DutyEGS line and its various models, visit Primal USA's website.