Del. officials release interim report on prison reform in wake of deadly riot
Officials cautioned that, while progress is being made, institutional and cultural change within the DOC is a complex, long-term process
---
By Randall Chase
Associated Press
DOVER, Del. — Delaware officials released an interim report Thursday outlining efforts to implement several recommended reforms in the wake of a deadly inmate riot last year at the state's maximum-security prison.
Officials cautioned that, while progress is being made, institutional and cultural change within the Department of Correction is a complex, long-term process.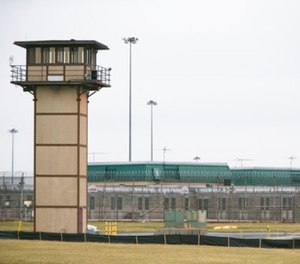 The report addresses 41 recommendations contained in an independent review ordered by Democratic Gov. John Carney after a February 2017 uprising at James T. Vaughn Correctional Center in Smyrna, during which correctional officer Steven Floyd was killed and three other DOC staffers were taken hostage.
Many of the reform efforts are aimed at improving correctional officer safety and training, and ensuring effective lines of communication among prison guards, supervisors and administrators. Officials also working to solidify adherence to prison policies. The review team noted that an inconsistent application of policies and procedures led to confusion and frustration among inmates, negatively affected safety and security, and directly contributed to the riot.
The report includes a copy of a directive issued in September clarifying that administrators of individual prison facilities do not have the authority to alter or change Bureau of Prisons policy.
The report also notes that, as of Oct. 17, members of prison emergency response teams are no longer allowed to wear masks when "shaking down" inmates' cells looking for contraband. Several inmates complained in the wake of the riot that masked guards had physically abused them and ransacked their cells while hiding their faces behind masks.
The report also notes the installation of dozens of cameras at Vaughn and the establishment of an Inmate Advisory Council to foster better relations between inmate and staff.
DOC officials also have reinstated commissary privileges and religious services that had been restricted at Vaughn in the wake of the riot and are working to improve educational and job training opportunities for inmates.
"Addressing the challenges we face will require our focus and attention over the long-term. But all the people of the Department of Correction are committed to this work," DOC Commissioner Perry Phelps said in a prepared statement.
Claire DeMatteis, an attorney appointed by Carney to oversee the state's response to the independent review, said the public should be encouraged by the efforts to address the problems identified by the independent review team.
Geoff Klopp, president of the Correctional Officers Association of Delaware, praised DeMatteis and the new warden at Vaughn, former Air Force Lt. Col. Dana Metzger.
"Warden Metzger's doing a great job with the limited resources that he currently has," Klopp said.
Klopp said officials still haven't made progress on boosting staffing levels and retaining correctional officers, which he said is the "number one" problem in the Department of Correction.
Staffing shortages persist at Vaughn, even though funding was approved for 50 new guards. Vacancies at the end of 2017 were almost four times higher than a year earlier. Following the Feb. 1 riot, 176 correctional officers at Vaughn had either resigned or retired by Dec. 31, according to DOC officials.
Delaware Department of Correction Public Report January 2018 by Ed Praetorian on Scribd