Texas inmate gets 25 years for biting detention officer
The inmate caused a lockdown of the jail after he bit a detention officer multiple times
---
Mitch Mitchell
Fort Worth Star-Telegram
TARRANT COUNTY, Texas — A man convicted of biting a jailer and sending him to the hospital was sentenced to 25 years in prison on Thursday.
Gary Cole, 55, caused a lockdown of the Tarrant County jail after he bit Kalonji Foster, a Tarrant County detention officer, multiple times.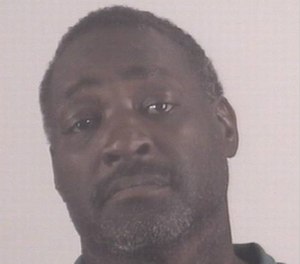 Foster testified that Cole refused to get out of a wheelchair that he did not need so he could be moved into a special cell reserved for inmates at risk for suicide, according to the Tarrant County District Attorney's Office.
Tarrant County prosecutors presented evidence that on Nov. 21, while Cole was in the Tarrant County Jail awaiting trial on charges of assaulting his girlfriend earlier in 2018, he put his head under Foster's coat and bit his right side while the officer tried to move the inmate to the cell bunk.
The jail supervisor called for a shutdown of the jail while other officers secured the cell block. Foster was taken to John Peter Smith Hospital, where he was treated with a tetanus shot and antibiotics.
Cole's lawyers argued at trial that the inmate was suffering from numerous medical conditions and was demanding treatment.
But Foster and his supervisor testified that Cole had not been denied treatment nor medicine, and was walking easily without any help moments before requesting the wheelchair, which Foster said "is not allowed in the suicide unit," according to the Tarrant County District Attorney's Office.
"Cole's crime is magnified because his resistance led to a lockdown of the entire jail, including the medical section, putting other officers and inmates at risk," said Chris Dewitt, Tarrant County prosecutor.
During the punishment phase of the trial, prosecutors presented evidence that Cole had prior federal and state convictions for armed robbery, auto theft and mail threats, resulting in the enhanced prison sentence.
"Officer Foster was assaulted by an inmate, a risk he and every man and woman working in our jails face every day," Dewitt said. "With this 25-year sentence, the people of Tarrant County are sending a message that it's important to protect all of our law enforcement officers."
———
©2019 the Fort Worth Star-Telegram
McClatchy-Tribune News Service