Rapid Response: Why inmates must be held accountable for Del. hostage standoff
If these inmates truly wanted change, they would have used attorneys or civil organizations to fight for their cause in a peaceful, educated manner
---
What happened 
The Department of Corrections response team and the Delaware State Police continue to investigate a hostage situation at James T. Vaughn Correctional Center in Smyrna, Delaware.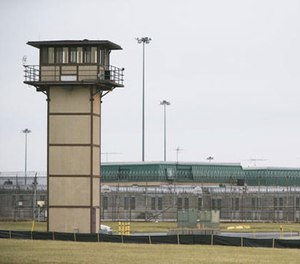 This tragic incident started around 10:30 a.m. on Wednesday, when four correctional officers and one counselor were taken hostage in C building.
At 5:06 a.m. on Thursday, Delaware State Police breached the C building. One of the hostages, a DOC employee, was safely rescued and is being examined at a local hospital. She is alert and talking. The remaining hostage, also a DOC employee, was found unresponsive upon entry. He was pronounced dead at 5:29 a.m., according to a press release by the state of Delaware.
Why it's significant
The inmates, through a phone call, stated their demands are for inmate education and rehabilitation to be a priority. The inmates also included President Donald Trump as another reason for taking hostages and demanding to be heard. Their reasoning behind this hostage crisis is that they feel Trump's actions will make current prison conditions even worse.
Every inmate involved with this incident must be held accountable for the death of a DOC employee. Inmates preaching for rehabilitation and change by using violence is a clear indication and proof these inmates are violent offenders and must remain in prison. If these inmates truly wanted change, they would have used attorneys or civil organizations to fight for their cause in a peaceful, educated manner.
Top takeaways
The inmates did not appear to have any demands for alleged abuse, lack of food or medical issues. These inmates were not abused or starving, they wanted an excuse to harm innocent people. There is a reason these inmates are in prison, we now know why.
The correctional officers and the DOC counselor who were victimized were just doing their jobs. When they arrived to work on Wednesday morning they did not have any bad intentions toward these inmates. These innocent people who provide care, custody and control for these criminals have now been scarred for life including their family members.
These acts of violence are not for better education and rehabilitation. They are acts of cowardice.
What's next?
The victims in this matter need your immediate attention. The State's Attorney must, with the assistance of local law enforcement and the Delaware DOC, investigate and prosecute every inmate involved in this incident.
We all need to pray for the DOC employees and their families. The Delaware DOC will provide the COs with all social services and peer support available and extend this support to their families. Let's not forget all the other DOC employees at this facility not taken hostage. This incident will have an effect on them as well. Pray for their safety and future well-being.