Pa. inmate throws urine at CO and cellmate, another spits on nurse
Both inmates face charges of felony aggravated harassment by a prisoner
---
By CorrectionsOne Staff
STROUDSBURG, Pa. — Two inmates at a Pennsylvania prison are accused of exposing prison employees to bodily fluids.
Lehigh Valley Live reports that Monroe County inmate Malik Kip Morgan, 25, removed his cellmate's mattress and started urinating on it on Oct. 15. CO Robert Redmond ordered Morgan to stop before the inmate grabbed a urine container and threw it at his cellmate and the CO, leaving them visibly soaked in urine.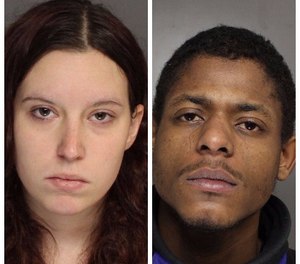 On Oct. 24, a nurse attempted to take vital signs of inmate Hannah Sadie Marie Word, 24, when she spit in the nurse's face. Some of the saliva landed in the nurse's mouth. 
Morgan was charged with two counts of felony aggravated harassment by a prisoner and disorderly conduct. Word was charged with felony aggravated harassment by a prisoner.