Investigation continues into Calif. jail brawl
Inmates have refused to cooperate with detectives
---
By C1 Staff
SAN JOSE, Calif. — An investigation is underway after a Tuesday brawl at the Santa Clara County Jail. 
According to ABC7, officials are still searching for details on how the fight transpired.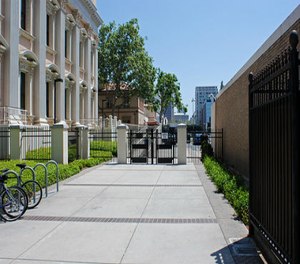 Detectives have learned that the fight broke out around 8:30 a.m. on the second floor dormitory-setting housing, an area where inmates can hang out freely at all hours. 
Due to the lack of cameras on the second floor, detectives have had to rely on inmates to recount how and why the fight happened. 
However, no inmates are cooperating.
Santa Clara County Jail Sheriff's Office Spokesperson Sgt. James Jenson told ABC7 that, "When our detectives went to interview all the inmates inside the cell area, no one wanted to talk to our detectives, so we don't know what caused the fight."
Jensen told Mercury News that jail deputies used pepper spray in an effort to subdue inmates and stop the fight.
One inmate needed stitches to close a head wound sustained during the fight. 
The April 5 brawl sheds light on the continuing issue of increased jail altercations, overcrowding, and the lack of surveillance cameras. 
Approximately 225 inmate fights at the Santa Clara County Jail were recorded for 2015, and about 78 have been reported for this year.
"It is our hope that additional cameras will reduce the number of inmate-on-inmate altercations," said Jenson, "and make for a safer and more transparent setting."