CO dies after coming to aid of fellow officer at Minn. prison
Officer Joseph Parise was a 4-year veteran of the Minnesota Correctional Facility
---
By CorrectionsOne Staff
OAK PARK HEIGHTS, Minn. — A corrections officer who came to the aid of a fellow officer being attacked by an inmate died Monday, according to WCCO. 
Joseph Parise, 37, rushed to assist an officer who was being punched in the face by an inmate  at the Minnesota Correctional Facility-Oak Park Heights. After Parise and other officers successfully subdued the inmate, Parise returned to his post, where he collapsed, ODMP reported.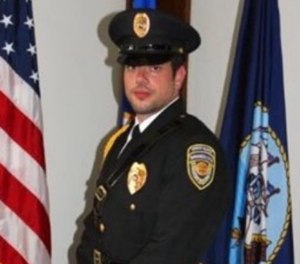 He was taken to a local hospital and died there shortly after from a fatal heart attack. 
American Federation of State, County and Municipal Employees president Lee Saunders told WCCO Parise was considering transferring to Stillwater, the facility where an officer was killed in July, because Parise thought he could "better help his fellow correctional officers there." 
Parise was a United States Navy veteran who served on the Oak Park Heights Honor Guard.
Minnesota Correctional Facility at Oak Park Heights is the state's only Level Five maximum security prison. It remains on lockdown following Parise's death.