6 inmates arrested after viciously attacking Fla. corrections officer
The inmates were charged with aggravated battery on a law enforcement officer, depriving an officer of their means of communication and false imprisonment
---
By Katie Rice
Orlando Sentinel
SUMTER COUNTY, Fla. — Six inmates at the Sumter Correctional Institute in Bushnell were arrested after an April 19 attack on a correctional officer, according to the Florida Department of Corrections.
Tristen Stewart, Julien Guevara, Jacob Steinmetz, Gregory Rheams, Angel Arellano and Jarahmeel King were arrested on charges of aggravated battery on a law enforcement officer, depriving an officer of their means of communication and false imprisonment.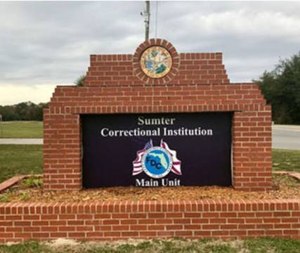 The victim's name was redacted from the inmate arrest affidavits provided by the FDC.
According to the arrest affidavits, Steinmetz knocked on the door of the officer's station around 2 p.m. to get the officer's attention. When the officer opened the door, the inmates rushed in and started attacking the officer.
They pushed the victim to the floor and handcuffed the officer, taking a radio and unspecified "assigned chemical agents." They hit the officer in the head and chest with a steel chair while spraying the chemicals taken from the officer and a nearby cabinet.
The FDC said other inmates came to help the officer and other correctional officers brought the incident under control.
The officer was treated and released from the hospital.
The six inmates involved in the attack were arrested after a criminal investigation by the FDC Office of Inspector General, the FDC said.
———
©2020 The Orlando Sentinel (Orlando, Fla.)
McClatchy-Tribune News Service