Miss. corrections officer, 23, shot, killed while off-duty
Officer Beatrice Williams was attending a high school gathering with former classmates when a shootout occurred
---
By Sarah Calams
INDIANOLA, Miss. — The Mississippi Department of Corrections is mourning the loss of one of their own.
WLBT.com reported that Officer Beatrice Williams, 23, was shot and killed March 1 while off duty. She was attending a high school gathering with former classmates when a shootout occurred around 1 a.m. One of the bullets, according to the Enterprise-Tocsin, pierced her chest.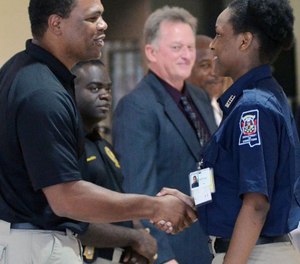 "I'm supposed to be getting ready to plan her birthday party," Williams' mother, Carolyn, told the Enterprise-Tocsin. "I'm not supposed to be planning her funeral."
Williams, who worked at the Mississippi State Penitentiary at Parchman for two years, graduated the Correctional Officer Basic Academy in October 2018.