Chemical attack on Rikers correctional officer spurs rally at city hall
Officer was left with second and third degree burns after inmates splashed him with cleaning chemicals
---
By C1 Staff
NEW YORK — Correctional officers are planning to rally Sunday afternoon outside City Hall following a second attack on a Rikers Island Correctional Facility officer within a week.
NY1 reports that the officer, whose name was not made public, was left with second and third degree burns after two inmates punched and splashed cleaning chemicals on the officer's face.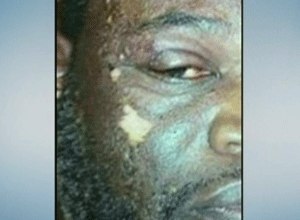 The officer was treated at a hospital and released.
Correction Officers Benevolent Association president Norman Seabrook said the city's leaders need to do more to protect officers at the violent facility, where more incidents are occurring following changes in use of force procedures and other policies.
"Commissioner Ponte keeps talking about declining violence as a result of reforms under his leadership, yet here we are talking about the second vicious attack on a correction officer at Rikers Island in less than a week," Seabrook said in a prepared statement.
"You are entitled to your own opinion, but not your own facts; the numbers don't lie."
The Department of Corrections responded, saying that they hold zero tolerance for assaults on staff.
"The inmates in this outrageous attack have been re-arrested. An investigation is on-going," they said.
Last week, a separate incident left an officer with slashes to his face after he was assaulted by two inmates.