NM jail employees in union to receive retroactive raise
Curry County jail employees represented by the Teamsters will be getting a 50 cent an hour pay increase retroactive to Aug. 31 under terms of a new contract
---
By Robin Fornoff
Clovis News Journal
CLOVIS, NM — Curry County jail employees represented by the Teamsters will be getting a 50 cent an hour pay increase retroactive to Aug. 31 under terms of a new contract.
The contract was approved by Curry County Commissioners on Sept. 2 following a closed executive session.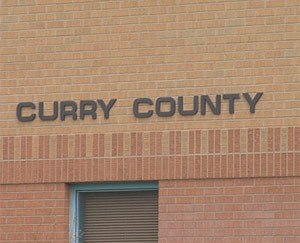 It is the first contract for Teamsters Local 492 of Albuquerque, which was elected by jail employees to represent county detention sergeants, detention officers and booking specialists. The raise is for all union members regardless of their salary level.
Jail employees were granted raises a year ago while the county negotiated with the Teamsters union as part of a memorandum of understanding. Jail employees making under $30,000 received a 4 percent salary increase, while those making between $30,000 and $40,000 received a 3 percent salary increase.
Commissioners Ben McDaniel and Tim Ashley, who ran campaigns for office two years calling for increasing jail employee salaries to help stop high turnover rates, both said Monday they are satisfied with the contract.
"Everything I heard and saw … it seemed pretty fair to me," said McDaniel. "Nothing really seemed slanted in one way for either side."
Ashley said he still believe increasing jail employee salary is "very important … to attract good qualified people." He said during almost a year of negotiations he's had to back off a push to reward extra training with extra salary.
"You have to go into a silence period so that you don't influence any (union) election outcome," said Ashley. "That basically put all that hold. Now that we do have a actual contract in place … we can start to purse that."
As for having a union representing employees, Ashley said, "My only concern about … is that it puts distance between myself … and our employees trying to implement things of this nature."