CO credited with preventing mixed-martial arts fighter's suicide
A corrections officer with the Las Vegas Metropolitan Police Department is being credited with preventing the suicide of Jonathan Koppenhaver
---
By C1 Staff
LAS VEGAS, Nev. — A corrections officer with the Las Vegas Metropolitan Police Department is being credited with preventing the suicide of Jonathan Koppenhaver, legally known as "War Machine."
Erie TV News reports that the officer was conducting a walk-through inside the Clark County Detention Center when he noticed Koppenhaver in a seated position on the floor with his feet resting on his bunk.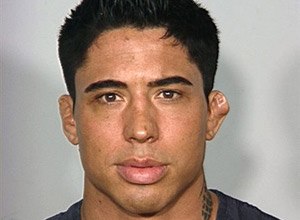 The officer also noted a torn piece of linen around his neck, tied to the leg of the bunk.
The officer entered Koppenhaver's cell and saw that he was unresponsive and struggling to breathe. The officer cut the linen from his neck and Koppenhaver later became responsive.
Koppenhaver was moved to a medical isolation cell and put on suicide watch after a suicide note was found in his cell.
Koppenhaver pleaded not guilty to charges of assault and kidnapping in connection with a case involving his ex-girlfriend. He's also facing charges of battery with substantial harm, strangulation, domestic violence-related battery, open and gross lewdness and attempted murder.