La. inmate left brain dead after assault to be taken off life support
Brian Alexander was struck once by another inmate during an altercation, knocking him unconscious
---
By Chad Calder and Ramon Antonio Vargas
The Advocate
GRETNA, La. — A man struck by a fellow inmate Tuesday in the Jefferson Parish Correctional Center has been brain dead since Wednesday, and he is expected to be taken off life support Thursday evening, his attorney said.
Brian Alexander, 49, was struck once by Press Shorter III during an altercation in a common area at about 2:45 p.m., knocking him unconscious. Alexander was treated by the jail's medical staff and transported to a local hospital, where he was declared brain dead on Wednesday, according to Anna Friedberg, his lawyer.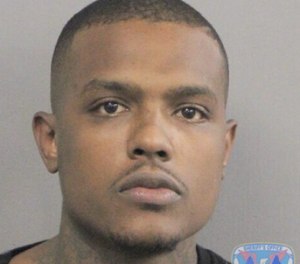 Alexander was not named by police at the time of the incident but was identified by Friedberg on Thursday.
"Brian Alexander is a good person who suffered from mental illness and who had just in recent years become involved in the criminal justice system due to his illness," she said in a written statement Thursday afternoon. "His impending death is a terrible tragedy and I wonder if it could have been prevented. I am curious if the jail was taking measures to protect vulnerable inmates, like Brian."
The 26-year-old Shorter, who was in jail on drug and gun charges pending trial, was booked on a count of second-degree battery after the altercation, and authorities on Wednesday said he could be booked on more serious counts depending on what happened to Alexander.
The Jefferson Parish Sheriff's Office and Jefferson Parish Coroner's Office said they could not comment Thursday because they had not been notified of Alexander's condition.
The attack on Alexander is only the latest of several criminal allegations leveled against Shorter in the last nine months.
New Orleans police on Dec. 5 booked Shorter, who has had addresses in Gonzales and Harvey, with counts of second-degree battery and first-degree rape. A woman reported to investigators that she had been sexually assaulted by a man she did not know.
Prosecutors later only pressed a simple battery charge against Shorter, who pleaded guilty to the case in exchange for six months of probation and an opportunity to later get the conviction off his record.
In April, authorities in Jefferson Parish filed charges against Shorter accusing him of possessing and intending to deal marijuana as well as illegal gun possession. He made $125,000 bond to be released from jail while he awaited the outcome of that case.
But deputies then picked him up Sept. 1 on a raft of new counts, including possessing and intending to distribute marijuana, illegal gun possession, possessing a stolen gun, resisting police and battering police, records filed in Jefferson Parish's 24th Judicial District Court allege.
Shorter battered Alexander three days later, with the victim ultimately having to be placed on life support, according to court records.
Prosecutors with District Attorney Paul Connick's office wrote in a motion Thursday that Shorter should be held in custody without bond, arguing that he "clearly poses an imminent danger to … the community if released."
"The weight of the evidence against the defendant is overwhelming, and there will likely be more charges filed against the defendant," Assistant District Attorney Joan Benge wrote in the motion.
Benge's motion had not been ruled on as of Thursday afternoon.
Alexander was awaiting trial on a charge that he robbed a woman on Aug. 15, 2017, while making her believe he was armed with a weapon, court records said.
In a subsequent court filing, Friedberg said Alexander had been a patient at a mental hospital in Lafayette shortly before the alleged robbery. He left the hospital against medical advice and went to Jefferson Parish while he was suffering from psychosis and experiencing auditory hallucinations, which all fell in line with his history of mental illness, Friedberg wrote in the filing.
Alexander had pleaded not guilty by reason of insanity. He was due to appear in court on Oct. 3 for a hearing that would help 24th Judicial District Court Judge John Molaison determine whether Alexander had the competence required to stand trial.
McClatchy-Tribune News Service