Colo. county pays jailed woman $60,000 in ACLU lawsuit, $130,000 to others
The woman was kept in jail for nearly a month because she couldn't pay a $55 release fee
---
By Rachel Riley
The Gazette
COLORADO SPRINGS, Colo. — El Paso County agreed to a settlement on Tuesday that will award $60,000 to woman who was kept in jail for nearly a month because she couldn't pay a $55 release fee and up to $130,000 more to others who spent extra time in jail in similar situations.
County commissioners on Tuesday unanimously approved the payout to end a lawsuit filed by the American Civil Liberties Union of Colorado in November on behalf of Jasmine Still, a Colorado Springs woman in her 20s and mother of three children.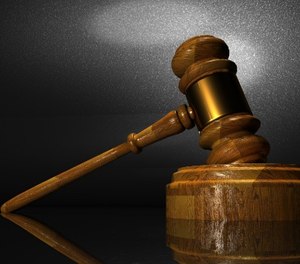 The ACLU determined that about 180 other people had been held in jail under the same circumstances: a judge had approved their release on a personal recognizance bond, or written promise to appear in court, but they could not afford the release fee. Under the terms of the agreement, those individuals are now eligible to receive $125 for each additional day that they were kept behind bars.
However, county officials expect that only a fraction of those eligible for the payouts will actually come forward to claim the money, said Senior Assistant County Attorney Lisa Kirkman.
In a lawsuit filed in U.S. District Court in Denver in November, the ACLU argued that the fee was unconstitutional, and those who were being held solely because they could not pay it were being illegally detained.
Less than two weeks later, 4th Judicial District Chief Judge William Bain halted the practice of holding those who couldn't pay the fee, ordering that individuals be released from custody the same day a judge grants a personal recognizance bond.
The county has said that the change in practice was in the works long before the suit was filed, and that county staff began researching in 2016 how to tweak procedures so that the fee didn't have to be collected before an inmates release.
Kirkman said that, by agreeing to the settlement, the county is not admitting to wrongdoing or agreeing that the practice was unconstitutional.
"Litigation is expensive. And since the county was moving in the direction anyway to change this policy, I think it's in the best interest of everyone to settle this matter and move forward," she said.
The $60,000 for Still will cover damages, attorneys fees and other costs.
During the more than 25 extra days she spent in jail, child custody proceedings were initiated against her, and she later opted to plead guilty to a felony drug charge — costing her the opportunity to accept a misdemeanor plea — so that she could be released to fight for the custody of her children.
"I am grateful that this case is finally over and that I can tell my children that I was part of something bigger than just me — that I stood up with the ACLU to fight for the rights of 183 other people," Still said in a statement published to the ACLU's website. "El Paso County did something I didn't expect — they stepped up to make this right. I hope this case will make other places think twice before they lock people up just because they can't pay."
According to the settlement document, the policy regarding the fee kept about 180 people in jail for 1,043 additional days
Due to the statute of limitations, those individuals have two years from the last day they were held, solely because they couldn't pay the fee, to collect their award, Kirkman said.
Under the terms of the agreement, the county will attempt to notify those individuals by sending a notice to their last known address. A list of those eligible for the payouts will also be provided to the jail so that staff can inform them if they are booked into the jail.
To collect their awards, they may request to meet with the county attorney's office by calling 520-6485, or, if they are currently incarcerated at the jail, by using an inmate kiosk to request the meeting.
©2018 The Gazette (Colorado Springs, Colo.)