Prosecutor: Shooting of inmate during hostage standoff in hospital justified
Tywon Salters overpowered a corrections officer, took his gun and held the nurses hostage
---
Associated Press
GENEVA, Ill. — An investigation has concluded that a police officer was justified in fatally shooting an armed jail inmate who had taken two nurses hostage at a suburban Chicago hospital last year.
Kane County State's Attorney Joseph McMahon issued a news release saying he had determined that North Aurora police officer Christopher Joswick had a "reasonable belief" that it was necessary to use deadly force to prevent the death or serious injury of one of the nurses or other officers. The (Arlington Heights) Daily Herald reports that no criminal charges will be pursued against Joswick.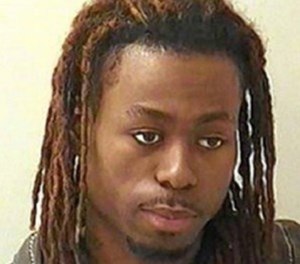 Joswick was a member of a Kane County SWAT team when he shot 21-year-old Tywon Salters at a Geneva hospital in May 2017 after Salters overpowered a corrections officer, took his gun and held the nurses hostage.
Copyright Associated Press. All rights reserved. This material may not be published, broadcast, rewritten, or redistributed.