New Calif. county program moves felons out of jails, into treatment
Qualifying inmates with one of three mental illnesses can be moved to a pre-trial diversion program paid for by the state
---
Richard Halstead
Marin Independent Journal
MARIN, Calif. — Some facing felony charges in Marin who have been found incompetent to stand trial will no longer have to languish in jail waiting for a bed in a state psychiatric hospital thanks to a new Marin County diversion program.
The county has earned a $536,476 grant from the Department of State Hospitals that will fund the three-year pilot program.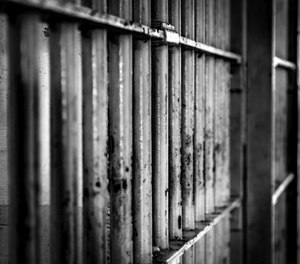 "This is the result of legislation that occurred because of a backlog in getting people treatment in state hospitals," said Marin County District Attorney Lori Frugoli.
AB 1810, which was signed into law in July 2018, authorized pre-trial diversion programs for individuals with certain mental disorders alleged to have committed a misdemeanor or felony offense. The bill directed the Department of State Hospitals to create a grant program for counties to develop or expand pretrial diversion programs. The state has set aside more than $100 million for this initiative.
According to the application Marin submitted to receive its grant, individuals who have been charged with a felony and judged mentally incompetent to stand trial often face waits for beds in a state hospital of several months or more.
Frugoli said her office is working with Marin's Division of Behavioral Health, the public defender, probation and Marin County Superior Court judges to implement the program.
"It's really been a collaborative effort," she said.
Participants in the program may be eligible for certain legal incentives for participating, such as a reduction or dismissal of felony charges. Frugoli said the details of how that will work has not yet been determined.
"It's still a work in progress," she said.
Brian Morris, Marin County's assistant public defender, wrote in an email, "When individuals suffering from serious mental illness spend months in jail waiting for placement at a state hospital, their mental health often deteriorates significantly. Mental health diversion addresses this sad truth by providing effective and humane mental health treatment in the community."
Todd Schirmer, director of the forensic division at Marin County Behavioral Health, said it is typically an inmate's attorney who raises questions about their competency, although a prosecutor or judge could do so as well.
"They can't be tried if they're not competent to understand the legal system or able to work with their attorney rationally," Schirmer said.
In Marin, the court works with a group of private psychologists and psychiatrists who perform the evaluations. If a person is deemed incompetent, they are sent to a locked state psychiatric hospital where they are administered treatment with the objective of returning them to competency so they can eventually stand trial.
"They enter a treatment program that includes individual and group treatment, psychiatric care and some specific training on their competency issues," Schirmer said. "That might be classes related to the legal system or review of their own case material with a therapist.
"Oftentimes medication is a very effective treatment for folks who aren't competent to stand trial to help them stabilize to the point where they can learn the necessary material and work rationally with their attorney," he said. "For some folks, there is some specific facts to learn that they can pick up in classes."
Marin records more than 6,000 arrests a year, approximately 1,300 of which are felonies, according to the grant application. It's estimated that 17% of those entering custody, about 500 inmates a year, have a serious mental illness that requires intensive behavioral health services.
It is estimated that 12 to 18 Marin inmates charged with felonies are judged to be incompetent to stand trial each year. The diversion program, however, expects to divert only three to five inmates each year.
SB 215, which was signed into law in October 2018, made defendants charged with certain offenses ineligible for a diversion program. The offenses include murder, voluntary manslaughter, and rape.
Schirmer said low-level theft, burglary and vandalism felonies might be suitable for diversion.
"We'll take it on a case-by-case basis," he said. "As part of this project, we're doing a risk assessment on each individual who gets referred. The goal is to identify appropriate candidates who can be safely and effectively treated in the community, pull them out of jail and then provide them wrap-around services locally."
To qualify, inmates must be diagnosed with one of three mental illnesses: schizophrenia, schizoaffective disorder or bipolar disorder.
One of the program's expected challenges will be finding housing for participants. The program's budget allocates $2,400 per client for short-term housing assistance in a sober living environment, recovery residence or motel.
Morris said, "This diversion program also promotes public safety by connecting clients with ongoing mental health services that address the symptoms that motivated past criminal behavior."
McClatchy-Tribune News Service