Wis. youth prison continues use of pepper spray, strip searches
The conclusions, detailed by a court-appointed monitor stemming from a federal lawsuit, show ongoing problems at the prison
---
Riley Vetterkind
The Wisconsin State Journal
MADISON, Wis. — Staff at Lincoln Hills youth prison in northern Wisconsin continue to strip search and pepper spray juvenile inmates despite a court order requiring they reduce or end such practices.
The conclusions, detailed by a court-appointed monitor stemming from a federal lawsuit, show ongoing problems at the prison just days after the U.S. Attorney's Office for the Western District of Wisconsin announced it would not file charges in a 4-year-old investigation into alleged abuses by staff against inmates.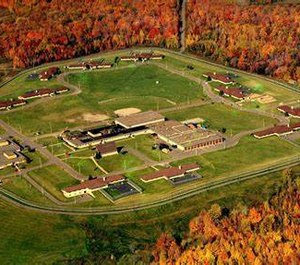 Federal officials said they found insufficient evidence to bring federal criminal civil rights charges, concluding a troubling chapter in the state's juvenile justice system. The U.S. attorney, Department of Justice's Civil Rights Division and the FBI picked up the investigation into allegations that prison staff used unreasonable force against inmates after an initial state investigation. The federal investigation has accompanied several separate lawsuits stemming from alleged abuses.
Democratic Gov. Tony Evers, whose administration is now tasked with overseeing the prison whose troubles began as early as 2012, told reporters Wednesday he has no interest in pursuing a state investigation but that he would defer to Democratic Attorney General Josh Kaul. He added the administration's effort should be focused on closing the youth prison, which the state is mandated to do under a law passed last year.
Kaul, during a Milwaukee Press Club event Wednesday before the release of the court monitor's report, said he does not anticipate the state Department of Justice will pursue the case further.
"I believe that the federal investigators in the Western District, the prosecutors in the Western District of Wisconsin who oversaw this investigation, conducted a full and thorough investigation into the facts," Kaul said.
A DOJ spokeswoman declined to provide additional comment.
In the report, filed Wednesday, monitor Teresa Abreu wrote the Lincoln Hills School for Boys and Copper Lake School for Girls, located near Irma, continue to see improvements in their compliance with a court order, but are still failing to meet several provisions. Abreu's report is based on interviews with about 34 youth inmates and 25 staff members.
In response to the report, state Department of Corrections Secretary Kevin Carr said in a statement DOC will continue to implement changes.
"Although there has been some progress since I joined the DOC in January, it is clear from the report that significant work remains," Carr said.
Compliance problems
The court order stems from a lawsuit filed by inmates at the prison. The state settled in 2018, agreeing to reduce and eventually prohibit the use of pepper spray on teen inmates, end strip searches lacking probable cause, ban the use of mechanical restraints and make rooms suicide resistant, among other things.
Abreu found staffing shortages, although improved, continue to persist, and that staff do not feel safe, "are tired and often work double shifts several days in a row." Abreu wrote Lincoln Hills wouldn't be able to comply with the court order until it solved its staffing issues. Her report comes after a previous one she filed in January showing the embattled facility was not fully complying with the court order.
According to the report, the vacancy rate for youth counselor advisers was 26%, worse than the 18% documented in November. But vacancy rates improved for other staff members. The rate for youth counselors improved to 15% from 22% in November, and the rate for teachers remained at 39% in both March and November.
Meanwhile, the vacancy rate for social workers dropped to 0% from 14% in November.
While Abreu found much needs to be done to comply with the order, there are some bright spots, such as one youth inmate telling the monitor the facility is "way better than before."
Still, staff at Lincoln Hills/Copper Lake are not in full compliance. While staff at the youth prison have significantly reduced the use of pepper spray on inmates, Abreu wrote they are still using it in situations where less severe means could have been used, such as when inmates attempt self-harm. Staff members documented the use of pepper spray 18 times from December through February, compared with 46 times in the three months prior. The court order requires Lincoln Hills to reduce, and eventually prohibit, the use of pepper spray.
Abreu urged staff members to make better use of de-escalation training, skills development as well as generally improving the facility's atmosphere.
The court order bans the use of mechanical restraints on inmates, but Abreu found the use of such means continues to happen, although she said there was notable improvement in this area.
The court order prohibits the use of strip searches on inmates without probable cause, but Abreu found such searches were still occurring. Abreu in a previous report said strip searches had decreased, but in Wednesday's report she wrote the youth prison had again implemented them in January.
Lincoln Hills issued a memo ending the practice in March, but "hygiene" checks requiring youths to strip down to underwear and bra are still occurring. Abreu added staff weren't doing enough to attempt less intrusive searches before resorting to the strip search.
Concern for suicides
Abreu also found Lincoln Hills has not put forth an effort to make inmate cells "suicide resistant," and staff are falling short in doing room checks.
The state paid $19 million to settle a separate lawsuit with a Copper Lake youth inmate who attempted suicide and was left hanging in her cell after guards took too long to respond, leaving the girl with permanent, severe brain damage.
The suicide attempt happened 20 minutes after the inmate activated a call light seeking help from staff. Abreu's report on Wednesday said youth continue to report delayed responses to call lights.
Lawmakers last year overwhelmingly voted to close the troubled youth prison by Jan. 1, 2021, and overhaul the youth corrections system by building new state and county-run facilities. The date of the facility's closure could potentially be delayed by as much as six months to accommodate construction of the new facilities.
———
©2019 The Wisconsin State Journal (Madison, Wis.)
McClatchy-Tribune News Service