Survey: Lack of trust, commitment remains among Del. COs after fatal riot
The survey found that trust and morale remain low among correctional officers at the James T. Vaughn Correctional Center
---
By CorrectionsOne Staff
SMYRNA, Del. — A news team obtained the results from an anonymous survey aimed at determining the current morale among correctional officers at the James T. Vaughn Correctional Center.
WDEL.com reported that the survey, which was administered online in March 2019 as part of a Wilmington University student's doctoral program, found that trust and morale continue to remain low in the organization. A total of 329 – just under 20 percent – of the Delaware Department of Corrections officers completed the survey.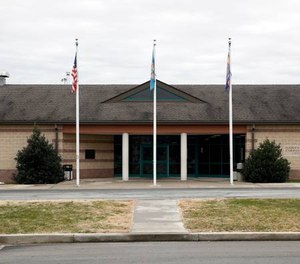 The results of the survey, according to the report, are in line with similar issues identified by correctional officers following the deadly riot that killed Lt. Steven Floyd more than two years ago. In the survey, officers expressed a disconnect between leadership and frontline officers, leading to "hostility and resentment." As a result, there is a "lack of trust, high turnover and numerous vacant positions." 
The survey also found that:
45% of respondents said they don't feel any emotional attachment to the organization, while 42% said the organization means a "great deal" to them
70% of respondents said staying is a "necessity" instead of a "desire," while 63% said leaving would be "very hard due to the potential life disruption a departure might cause"
About half of the respondents surveyed said they fear they have "too few options" to consider leaving, while 61% said too much of "himself/herself had already been placed in the organization to leave"
A large percentage of respondents were reported at age 50 or older and have spent two decades or more with the organization. The contradictory results are a direct reflection of the respondents' ages, according to the report.
"Hearing feedback like this motivates me, and we will continue to do better," Commissioner Claire DeMatteis, who led the independent review team following the fatal riot, told the news team in an exclusive sit-down. "The Department of Correction is not a troubled or beleaguered agency; it is a solid agency that's focused on public safety, [and] we're committed to our mission of re-entry," she continued. "I believe the Department of Correction continues to have to work on building trust, sustaining trust and enhancing trust. I will believe that every day that I'm commissioner."
Geoff Klopp, president of the Correctional Officers Association of Delaware, took the survey and said employee recognition has made strides.
"It's a huge part in identifying when employees go above and beyond and do a great job – that's something that we haven't been quite as efficient at as we are right now," Klopp said. "We are being more proactive in acknowledging the good things that our employees are doing, and hopefully, we'll start to see dividends as well."
Moreover, DeMatteis said new leadership at James T. Vaughn Correctional Center is helping improving the "toxic culture," which was determined following her independent review. 
"There's been changes in the upper administration of that facility, but the issues didn't come overnight, and we're not going to solve them overnight, but we're starting to move in the right direction, and there's still a lot of work that needs to be done in that facility when it comes to communication and management of employees there," Klopp said.
According to DeMatteis, the department has invested $62 million in training and improving communication throughout the chain of command. 
"When you improve communication, you improve trust ... when we demonstrate we can do that, we demonstrate to the officers that we have their back, that we trust them, and that they should trust leadership; they should trust their supervisors; they should go to them when there are issues," she said.
The survey also revealed staffing challenges continue to contribute to correctional officers' stress and high burnout rate. Klopp is pushing for a follow-up survey, saying he would like more than 20 percent of officers to respond.
"That's a little frustrating. You have to be part of the solution, and you have to engage, and without any engagement, communication, nothing's really going to change," he said. "Hopefully, we can get some better participation. A lot of people still believe, 'Hey, it's sent to my email address and there's a trail and there could be negative consequences for what I choose to say'; there's some of that ... I do think that people still have some type of thought process that this could come back to bite me."
DeMatteis agreed with Klopp, saying she hopes there is another survey to gauge employees' commitment and trust.
"It was an opportunity for some officers to give feedback, and people need that outlet, and we have to learn from that," she said.