New chief of corrections named at Orleans Parish Sheriff's Office
Former Chicago jail officer Carmen I. DeSadier was named the new chief of corrections for the Orleans Parish Sheriff's office by Sheriff Marlin Gusman
---
By C1 Staff
NEW ORLEANS — Former Chicago jail officer Carmen I. DeSadier was named the new chief of corrections for the Orleans Parish Sheriff's office by Sheriff Marlin Gusman.
NOLA.com reports that DeSadier oversaw a federal consent agreement as first assistant executive director, which Gusman says could prove beneficial since the sheriff's office is in the middle of implementing reforms mandated by a federal consent decree.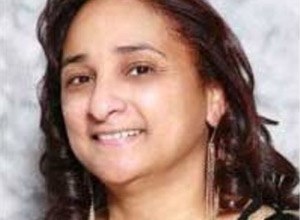 Michael Tidwell formerly held the position of corrections chief, but he resigned in December.
The sheriff's office entered into an agreement In 2013 following the settlement of a lawsuit by inmate advocates and the Justice Department.
"Chief DeSadier brings more than 30 years of security and supervisory experience at a large jail that will serve us well at the Orleans Parish Sheriff's Office," Gusman said. "I'm looking forward to working with her as we transition to our new inmate housing facility."
The new facility is under construction and will be a step toward reaching compliance with the consent decree.
DeSadier retired from the Cook County Department of Corrections, called one of the most dangerous jails in the country, in October 2012.