COs in Ala. maximum security prisons get 10 percent raise
The DOC hopes to hire and retain more COs with a pay boost for those working in the state's toughest prisons, which have less than half the staff they need
---
By Mike Cason
Alabama Media Group, Birmingham
BIRMINGHAM, Ala. — The Alabama prison system hopes to hire and retain more correctional officers with a pay boost for those working in the state's toughest prisons, which have less than half the staff they need, the Department of Corrections says.
Correctional officers in Alabama's maximum security prisons will get a 10 percent pay raise starting July 1, DOC Commissioner Jeff Dunn announced today. Those at medium security prisons will get 5 percent more.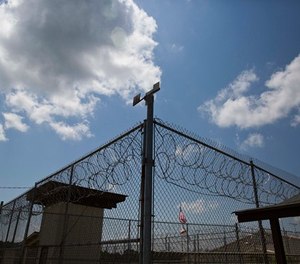 Dunn said correctional officers are underpaid compared to other law enforcement officers. He said most of the state's maximum and medium security prisons have staffing levels below 50 percent.
"Our correctional officers and security staff are on the front lines every day keeping the public safe under oftentimes dangerous conditions and they deserve to be adequately compensated for their service," Dunn said in a press release.
The pay differentials are an incentive to help the DOC recruit and retain more officers in the prisons to improve safety for inmates and employees, Dunn said.
The increase will boost the starting salary for an entry-level correctional officer with a high school diploma from $28,516 to $31,368 at a maximum security prison and to $29,942 at a medium security prison.
The DOC will use part of a $30 million supplement to this year's budget approved by the Legislature to fund the pay raises initially.
U.S. District Judge Myron Thompson found that a shortage of security staff was a factor in his ruling last year that the DOC's mental health care for inmates failed to meet standards required by the U.S. Constitution.
The DOC and plaintiffs in the federal lawsuit, including the Southern Poverty Law Center and the Alabama Disabilities Advocacy Program, are now involved in seeking a remedy plan in response to the court's findings.
©2018 Alabama Media Group, Birmingham