Record number of NC inmates die despite suicide prevention program
Suicides among state prisoners have increased more than 70 percent in 2018 since unveiling a plan to prevent it
---
Gavin Off
The Charlotte Observer
RALEIGH, N.C. — Since North Carolina unveiled a plan to prevent inmates from killing themselves, suicides among state prisoners have increased more than 70 percent, state data show.
A record-high 12 inmates killed themselves in 2018, compared with six in 2017 and seven in 2016 — the year North Carolina rolled out its prevention plan.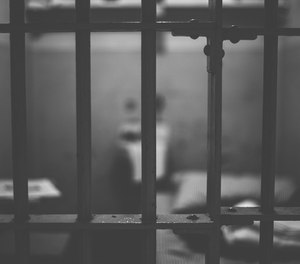 Because of last year's spike, state prison leaders are forming a suicide prevention task force.
The task force, made up of behavioral health staff, aims to reduce the suicide rate among inmates by consulting with outside experts and reviewing the North Carolina's training policy and procedures, said John Bull, a spokesman for the N.C. Department of Public Safety.
Its first meeting is scheduled for Jan. 29.
But not everyone is optimistic.
John Schwade, a retired prison psychologist, said the deaths show that the prison system needs to overhaul its suicide prevention policy.
The policy is reactionary, he said. It often does not identify inmates at risk of hurting themselves before it's too late.
Schwade said inmates should be screened by mental health professionals before they enter prison. In addition, he said long sentences should automatically flag inmates as a suicide risk.
"If you catch them coming through the door, there's a bunch of problems that you solve right there," he said.
Other factors, such as time in segregation, physical attacks, illnesses and mental health problems, should be identified and tracked, Schwade said.
Meanwhile, stricter security measures following the deaths of five prison officers in 2017 have weighed heavily on inmates, said Elizabeth Forbes, who heads the criminal justice reform group NC-CURE.
The state increased disciplinary penalties for cursing, disobeying an officer and possessing a weapon, among other infractions. And some inmates incarcerated for violent crimes are no longer allowed to hold certain prison jobs.
The effects are so disturbing to inmates that Forbes said she expects even more suicides in 2019.
An inmate's struggle
Before he died, Robert Spicer faced some of the conditions that Schwade said drive inmates to kill themselves. Spicer was the last prisoner to kill himself in 2018.
Spicer, 48, was going to spend the rest of his life in prison for first-degree sexual offenses with a child. He was recently prescribed medication for depression, said his sister Sherry LaFlamme.
And Spicer was battling an undiagnosed stomach pain and rosacea, a painful skin disease that often breaks out on the nose and causes redness and burning.
"He said I don't know how much longer I can take it," said LaFlamme, who talked to her brother weekly.
According to Spicer's diary, which his sister received after his death, he requested or received medical attention a dozen times since September. But his rosacea went untreated, LaFlamme said.
A lack of medical attention can drive inmates to suicide, Forbes said.
"We get hundreds and hundreds of letters where inmates are hopeless," she said. "Particularly if they suffer from a chronic illness. Some of them are in so much pain, and they are suffering day in and day out."
LaFlamme said she even called Nash Correctional Institution in December, hoping to spur an appointment with a doctor.
But the nurse in charge wasn't available. LaFlamme left a message.
A month later, on New Year's Eve, Spicer was found dead in his cell.
"I feel terrible that I didn't follow up," his sister said. "I firmly believe that if he would have had the medical treatment that he asked for, this would not have happened."
State prison leaders did not respond to questions about Spicer's medical treatment at Nash Correctional.
'Can't watch them all'
To prevent more inmates from killing themselves, North Carolina should adopt the Federal Bureau of Prison's suicide prevention program, said Schwade, the former prison psychologist.
Among other things, the federal program calls for screening new inmates and inmates who are transferred from other prisons. Inmates who request protective custody or are held in segregation should also be monitored more closely.
Prison staff, meanwhile, must be trained to identify suicide risk factors and taught how to respond to a suicide emergency, according to federal guidelines.
Bull, the prison spokesman, said the Department of Public Safety has reached out to the Bureau of Prisons, which has agreed to consult with the state once the federal government shutdown ends.
Bull also said that North Carolina's inmate suicide rate is below the rate for prison inmates nationally and below the rate for free adult men. He noted that many parts of North Carolina's suicide prevention program already mirror federal guidelines.
For instance, both programs call for similar correctional officer training.
Three times a year, North Carolina prisons must hold mock suicide drills. The goal is to teach staff members how to properly respond to suicide attempts.
But those drills rarely happen, said Aaron Parson, a former correctional officer who left the prison system last year.
Parson, who worked at Gaston, Alexander and Lincoln correctional institutions, said he never participated in a mock suicide drill and was never asked to.
"We never took part in one," Parson said. "I've never done anything suicide-related."
Parson estimated that only half of correctional officers know where prisons keep their suicide prevention tool - a hook-shape knife designed to cut through rope or bed sheets.
Bull said it was unclear why "one staff person did not participate in a mock drill" and questioned how Parson came up with his estimate.
And Parson said poor suicide prevention training and low staffing compounds the problem.
In October, about 21 percent of officer positions at Gaston correctional were vacant, records show. About 14 percent of positions were vacant at Alexander and about 11 percent were vacant at Lincoln. (Those figures don't include officers who were on leaves of absence.)
Too often, Parson said, there aren't enough officers to safely monitor inmates.
"You can't watch them all," he said. "You're not going to be making your rounds or be everywhere you're supposed to be."
———
©2019 The Charlotte Observer (Charlotte, N.C.)
McClatchy-Tribune News Service