Our Mission
Since launching in 2007, CorrectionsOne.com has quickly become the leading online community and resource for corrections worldwide.
Our mission is to provide the information and resources correctional officers need to make their facilities safe and controlled environments. We do this by providing a secure and reliable online environment for the exchange of information between corrections officers, administrators and departments from across the United States and around the world.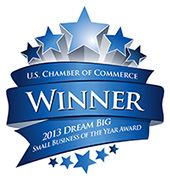 KEEPING CORRECTIONS OFFICERS INFORMED AND CONNECTED
The CorrectionsOne network provides a complete range of industry information covering everything from state, private and Federal facilities to county sheriffs, local jails and probation and parole. Almost 70,000 registered members and more than 400,000 monthly unique visitors rely on CorrectionsOne for:
Our members enjoy access to exclusive Corrections-Officer-Only content, award-winning eNewsletters, member-only discounts on products and services and much more. If you're in corrections and not yet a member, join the community for free today.
HELPING FACILITIES BETTER TRAIN AND EQUIP OFFICERS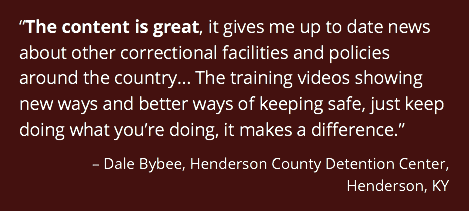 In response to requests from corrections officers and administrators around the country, we've expanded our mission to address the urgent need for corrections to train better with CorrectionsOne Academy.
CorrectionsOne Academy helps correctional facilities more efficiently and cost effectively deliver training that helps them maintain safe and controlled environments. It offers nearly 300 HD training videos and 100 full-length training courses. Built specifically for corrections, it allows providers to deliver, track and assign policies and training online and in person and is used by nearly 1,200 departments of all sizes, including Ascension Parish Sheriff's Office - Corrections Division, Clay County Sheriff's Office, Guadalupe County Adult Detention Center and many more. Request a demo.
WHY DO WE HAVE ADVERTISING ON CORRECTIONSONE?
Advertising allows us to provide the high-quality content and wide range of features to our members and visitors for FREE. Though we cannot eliminate ads from CorrectionsOne, we only work with credible companies that provide safe, effective and reliable products and services for corrections.
You can help ensure our mission continues by supporting our advertisers by clicking on ads or submitting interest requests and visiting our Product Categories when conducting product research or making product purchases.
ADVERTISE AND HELP US FULFILL OUR MISSION
Does your company provide products or services to corrections? Do you share our mission? If you said "yes", let's talk. The CorrectionsOne network is an outstanding way to market your products and services and show you support the corrections community. Contact us now to learn how you can be part of CorrectionsOne.
ABOUT US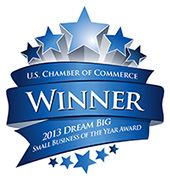 CorrectionsOne is part of Lexipol, the nation's leading content, policy and training platform for public safety and local government, enabling first responders and leaders to better protect their communities and reduce risk.