Top 10 craziest prison escape attempts
You think you've seen everything? Think again!
---
By C1 Staff
We thought we'd seen everything when it came to inmate escape attempts, but these guys take the cake. Hopefully it doesn't have a nail file in it! Here are our top 10 picks for craziest escape attempts.
No. 10: This inmate fought his way out through more than a dozen guards using nothing more than homemade nun-chucks. The weapon was made out of a bed sheet and pieces of a chair. His attempt got him out the door and back on the street, but not for very long – he was recaptured without incident a short time later.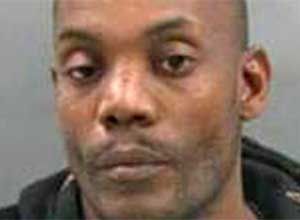 No. 9: An inmate who had been assigned to the prison fire crew used his position to nab a fire truck and drive right out the front gate on New Year's Day. He abandoned the vehicle but was taken back into custody at a trolley station.
No. 8: A manhunt in Japan ended when police captured a convict who had bolted from a penitentiary clad only in his underwear. He was found near an elementary school, where he'd gained some more clothing – when authorities brought him in, he was wearing a heavy jacket and a ski cap.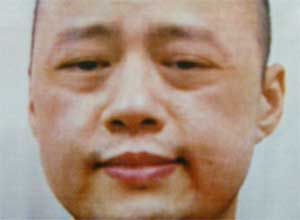 No. 7: Three inmates attempted to use pillow-and-blanket "dummies" in order to evade a head count while they were escaping. Thankfully they were caught during another head count 30 minutes later.
No. 6: Popsicle sticks weren't necessarily MacGyver's item of choice, but one inmate managed to break out of jail using them along with a newspaper and a razor blade. Over the course of five months, the man cut through his window and constructed a fake one to cover his escape route – for some reason, once he was out, he decided he'd rather be back in jail and climbed back into his cell using a bedsheet.
No. 5: A prison in Northern Mexico saw the loss of more than 130 inmates when a tunnel was discovered running between the country and Texas. The tunnel was more than 7 yards long, with entry and exit holes that were 4 feet in diameter. It was believed that a prison gang may have helped in this massive prison break.
No. 4: A Michigan inmate thought he had a smart idea when he decided to bury himself in the prison garden, and then wait for officers to leave before trying to make a break for it. Unfortunately for him, his cell mate snitched on him and the inmate earned himself an extra two years onto his original sentence.
No. 3: In what seemed like a scene from a movie, two inmates escaped from a Chicago prison by smashing a gaping hole in a prison window before climbing down 20 stories to the ground using knotted bed sheets. Since their escape, both inmates have been recaptured.
No. 2: Two inmates in Brazil tried to escape from prison by disguising themselves as bags of garbage to be put out by corrections officers. Their plot was foiled when the officers noticed that the bags were "shaking."
No. 1: An inmate in Mexico came up with the brilliant idea of just having his girlfriend wheel him out the front door in a suitcase – unfortunately for him, she didn't quite have the stomach to pull it off, and tipped off corrections officers by acting anxiously. They inspected the suitcase and found the inmate inside, then promptly returned him to his cell.