Ga. inmate recaptured 2 months after escape
The inmate walked away from work detail in May
---
By Chelsea Prince
The Atlanta Journal-Constitution
COFFEE COUNTY, Ga. — A Georgia inmate who walked away from work detail in May was recaptured in Coffee County, authorities said Monday.
Tommy Shane Morton had been missing since the morning of May 6, when Carroll County Prison Warden Robert Jones said he slipped away from a road crew in the area of East Ranchette Road and Taylors Ginn Road in the northern part of that county.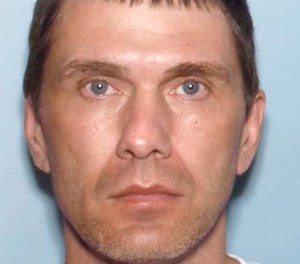 He was recaptured Monday afternoon in Broxton, some 200 miles south, according to the Georgia Department of Corrections.
A spokeswoman for the agency said Morton was tracked down by officers with the fugitive apprehension unit and recaptured without incident. No further details about his capture were released.
Morton was serving a 10-year sentence for manufacturing marijuana and theft by taking out of Coffee County before he slipped custody.
According to online records, he has been in and out of prison since 1996, mostly for property crimes and theft in Coffee and Jeff Davis counties.
With his latest stint, Morton was in state custody beginning December 2018.
"There is nothing in his criminal history that would suggest violence, but human behavior is unpredictable," Jones previously told AJC.com. "With that being said, it's a big step when somebody goes through the process of an escape. It's a thought process, and oftentimes it's a desperate process."
©2019 The Atlanta Journal-Constitution (Atlanta, Ga.)
McClatchy-Tribune News Service