Escaped New Orleans inmate arrested at po-boy restaurant frequented by cops
As soon as he set foot in Sammy's, the inmate was all but bound to get caught
---
Jami Ganz
New York Daily News
NEW ORLEANS — The (po) boys are back in ... police custody.
An escaped New Orleans inmate was arrested last week at a po-boy joint favored by cops, NOLA.com reported.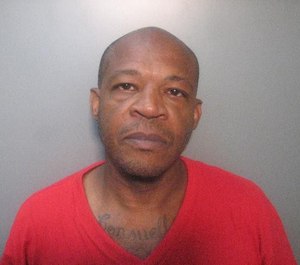 A Crimestoppers tipster let authorities know that convicted sex offender Clement Leach Jr., 49, could be in the area of Gentilly, about 7 miles north of The Big Easy and, after over a week of dodging authorities, Leach was apprehended at the restaurant, Sammy's.
"They instantly got him, surprised him, handcuffed him and took him outside," restaurant co-owner Sammy Schloegel told the outlet of the arrest made by about 15 officers while Leach was eating lunch with a group.
As soon as he set foot in Sammy's, Leach was all but bound to get caught, given its relationship to authorities, like the U.S. Marshals who meet up there at least twice monthly. At the time of Leach's arrest, there was a 10% discount for cops.
"They just knew where to come in," said Schloegel, who said he would have contacted authorities had he recognized the man.
Leach broke out of jail early Feb. 24 as he was being moved from his living unit at the Temporary Detention Center to the jail kitchen, Sheriff Marlin Gusman's office told the outlet. It's believed he could have blended in with the city's homeless the week prior to his capture, Deputy U.S. Marshal Brian Fair told the outlet.
Investigators are looking into whether Leach — who was awaiting trial on multiple burglary counts at the time of his escape and was in parole in the state for other offenses — committed additional crimes while on the lam.
Following a conviction in California for unlawful sexual intercourse with a minor, Leach was required to register as a sex offender.
©2020 New York Daily News
McClatchy-Tribune News Service