Convicted killer mistakenly released caught in Atlanta
Benjuiel Johnson, 32, was arrested by the US Marshal Service just after midnight at a Motel 6
---
Associated Press
BATON ROUGE, La. — Authorities in metro Atlanta have arrested a convicted killer who was mistakenly released from a Louisiana prison despite having decades more to serve.
Authorities arrested Benjuiel Johnson, 32, early Friday morning at a motel in the Atlanta suburb of Norcross, Jim Joyner with the U.S. Marshals Service said.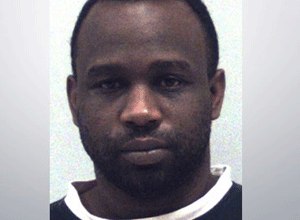 He said they had received information from their counterparts in Baton Rouge that Johnson had fled to the Atlanta area and was trying to hide. They tracked him to a motel where authorities arrested him at 1 a.m. without incident, he said.
Johnson was alone, but someone is believed to have helped him get to Atlanta and rent the room, Joyner said.
Johnson was wanted by law enforcement after being mistakenly released Sept. 22 from the Dixon Correctional Institute in Jackson, Louisiana. Prison officials transferred him that same day to East Feliciana Parish jail, where he was wanted in another case and eventually freed over the weekend.
But he should have been serving a 40-year sentence after pleading guilty to manslaughter and illegal possession of a firearm by a convicted felon.
But Department of Corrections officials say he was released from Dixon on good behavior for prior charges. They say that when his name was run in the system, the manslaughter conviction did not appear so he was let go.
Johnson is being held in Gwinnett County, Georgia, and officials are working out details to return him to Louisiana, said Pam Laborde, a spokeswoman for the Department of Corrections.