5th escapee captured following NC jailbreak
Authorities say 23-year-old Laquaris Rashaad Battle was captured following a traffic stop
---
The Wilson Daily Times, N.C.
NASHVILLE, N.C. — Six days after his jailbreak, the last of five Nash County Detention Center escapees was caught early Sunday near the South Carolina coast.
Authorities say 23-year-old Laquaris Rashaad Battle of Castalia was captured following a traffic stop in Hardeeville, South Carolina, which is due north of Savannah, Georgia and about 332 miles from the Nashville jail where he escaped.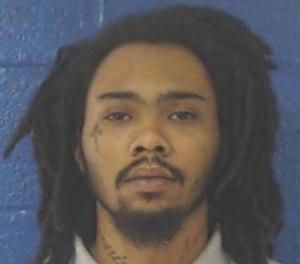 Chief Deputy Brandon Medina said Battle was arrested minutes before 4:15 a.m. He credits the South Carolina Law Enforcement Division and Jasper County Sheriff's Office with facilitating the arrest, along with Nashville police and deputies from Nash and Wake counties.
Battle was riding in a car driven by Mia Andrea Dasha Evans, according to Medina. Another passenger in the car, Jashawn Freeman, was arrested on a cocaine possession charge.
Battle is being held in the Jasper County Detention Center in Ridgeland, South Carolina, pending extradition to Nash County.
Five inmates escaped from the Nashville jail around 3:30 p.m. March 25 by forcing their way through "dilapidated" fence wiring and a small door, Sheriff Keith Stone said last week.
Deputies apprehended the other four escapees, 25-year-old Raheem D-Carlos Horne, 28-year-old David Marshal Viverette, 30-year-old David Ruffin Jr. and 23-year-old Keonte Daemoan Murphy. Two inmates were captured in Rocky Mount the night of the jailbreak and the other two were caught early the next morning.
Nash County authorities had alerted the FBI, U.S. Marshals Service, N.C. Highway Patrol and other federal, state and local law enforcement agencies. Numerous agencies assisted Nash deputies in the manhunt.
Battle is a convicted felon who served prison time on a probation revocation and post-release sentence following 2014 convictions of soliciting the discharging of a firearm into an occupied vehicle and attempted felonious restraint, according to N.C. Department of Public Safety records.
———
©2019 The Wilson Daily Times (Wilson, N.C.)
McClatchy-Tribune News Service