Union Institute & University
Flexible Bachelor's degree in Criminal Justice Management designed for Working Law Enforcement
Union Institute & University's bachelor's degree program is designed to offer criminal justice professionals the opportunity to pursue their educational goals while continuing their work in the field. Prospective students will already have achieved a wealth of professional experience in law enforcement, corrections, or the courts. Our goal is to turn that experience into credits to get you where you want to be faster.
Enjoy these benefits and more on an accelerated pathway towards degree completion!
Credit awards for basic police academy completion
Over the years, Union faculty have evaluated several of the nation's largest law enforcement academies for credit awards, resulting in up to 32 semester credit hours. California POST, the Florida Department of Law Enforcement training, Ohio OPOTA, Kentucky Justice Cabinet approved training and Washington State law enforcement police academy training are just a few of the 40+ states with basic training evaluated for credit awards.
Maximum amount of transfer credit
The baccalaureate degree program requires a minimum completion of 120 semester credit hours. Up to 90 semester credit hours may be earned through any combination of transfer credit from other colleges/universities, prior learning assessment or testing, though a maximum of 60 credits may be transferred from non-regionally accredited sources.
Evaluation of Prior Learning Experiences
For students who have documented previous college level learning that has not yet been assessed for college credit, Union's own prior learning assessment strategies can be accessed to enable potential credit awards for advanced level training or documentation of college level learning even outside the field of law enforcement (i.e., science, mathematics, humanities, etc.). Up to 30 semester credit hours can be earned through Prior Learning Assessments and/or Certified Learning Assessments. CLEP and DSST examinations are also accepted for credit awards upon documentation of passing scores. A maximum of 60 credits may be transferred from non-regionally accredited sources.

FOP Member Scholarships
Union recognizes the contributions of current FOP members by offering a 10% tuition scholarship for undergraduate studies (5% for graduate studies) upon enrollment as well as other tuition savings opportunities directed toward students who maintain continuous enrollment through graduation.
8-week terms run continuously throughout the year
Union offers enrollment terms throughout the calendar year in both 16-week semester formats and 8-week sessions, enabling each student to maintain progress toward their degree without interruption. All criminal justice courses are offered in 8-week session formats, enabling a learner to complete up to two courses every 8 weeks.
Cops teaching Cops faculty model
The faculty, comprised of experienced criminal justice professionals from across the country, are dedicated, knowledgeable, and caring professional men and women who strive to provide every learner with a positive and successful learning experience.
BONUS – Explore our 100% Online Master's in Organization Leadership opportunity as well!
Start exploring your next move at www.myunion.edu.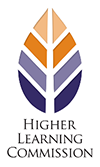 Union is proud to be regionally accredited by the Higher Learning Commission.