Second inmate walks away from Rock Hill work site
Richard Keith Poe, 47, walked away from a work site in Rock Hill at about 3:30 a.m. Friday
---
By Teddy Kulmala
The Herald
ROCK HILL, S.C. — For the second time this week, a state inmate has walked away from his work site in Rock Hill, according to the Department of Corrections.
Richard Keith Poe, 47, walked away from a work site in Rock Hill at about 3:30 a.m. Friday, the Department of Corrections said. Poe, who was sentenced to 13 years in prison for second-degree burglary, was assigned to the Catawba Pre-release Center, a minimum security facility in Rock Hill.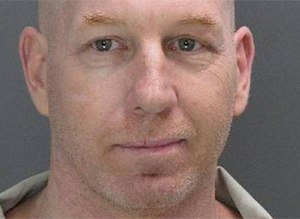 Poe is described as white with fair complexion and small build. He is about 5-foot-4, weighs 154 pounds and has blond hair, although his prison photo shows him with a shaved head. He has several tattoos, including a steel rod on his left leg, a woman, a leprechaun and a face on his right arm, and a woman sitting on a skull and an angel on his left arm.
Poe is the second state inmate to walk away from a Rock Hill work site this week. Bobby Albert Camp III, 25, walked away from B&B Tire on Riverview Road on Tuesday. He was last seen wearing a navy blue shirt, blue jeans and New Balance tennis shoes.
A reward is being offered for information leading to the capture of either man. Anyone with information on either inmate's whereabouts is asked to call 877-349-2130 or local law enforcement.