Opinion: Correctional officer unions are essential to criminal justice reform
It's time to recognize that protections for correctional officers make prisons safer for everyone
---
By C1 Staff
A recent opinion piece on the Huffington Post by a one-time inmate asserts that correctional officer unions are necessary to implement true criminal justice reform.
Chandra Bozelko, who served a sentence at the York Correctional Institution in Connecticut, recounted seeing exhaustion cross officer's faces after working 15-hour shifts. She asserts that unions would help deal with the growing problem of prison staffing by bargaining for better wages, making the job of a correctional officer more attractive to candidates.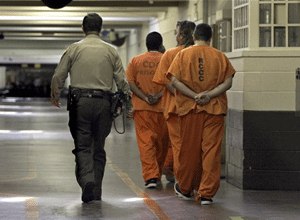 "Overincarceration offers no advantages to prison guards because there aren't enough of them to handle a swollen prison population," she writes.
 She notes that all except one of the 15 states currently suffering a massive correctional officer shortage pay their officers less than $20 an hour.
She also asserts that even though unions can sometimes be seen to protect abusive officers, those that are well managed should prevent such abuse by staff. She cites the case of Alabama's only women's prison, which was taken over by the Department of Justice to end a brutal culture of sexual abuse toward inmates by officers.
"If they were unionized, Alabama's good public servants would not have to make that impossible choice between providing for their families or sanctioning human rights violations because they would have enjoyed whistleblower protection from unionization," Bozelko writes. "All of that abuse wouldn't have been heaped on women if the correction officers had been organized."
Bozelko writes that it's time to recognize that protections for correctional officers make prisons safer for everyone.
"If we are to reduce recidivism at all, organized labor must head into the states where officers lack unions and gather them together," she writes. "Leveraging the collective powers of these individuals who – through the way they are treated and, in turn, treat prisoners – can be the engine of rehabilitation and reform."