Escaped SC inmate returned to jail by parents
Yancey Wilson was being held on robbery charges, was seen wearing only boxer shorts outside the facility
---
By C1 Staff
KERSHAW COUNTY — The parents of an escaped Kershaw County Detention Center inmate returned him to authorities.
CountOn2 reports that Yancey Wilson, 22, was being held at the facility for allegedly robbing a bank on June 23.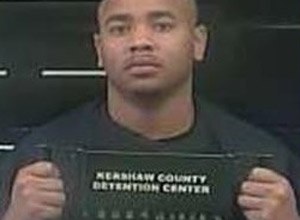 A jumpsuit was found outside the facility's secured area and, after a headcount, officers concluded that it was Wilson who was missing.
Wilson was later seen by a civilian wearing only boxer shorts as he attempted to wave down a vehicle.
Several law enforcement agencies banded together to find Wilson, and he was eventually returned to deputies by his parents.
Wilson was transported to the Alvin S. Glenn Detention Center.