Veterans weigh in: 5 rules rookie COs should live by
The nature of the job can be challenging, but some words of wisdom from those who've walked the path can be key to success
---
By Javier Navarro, C1 Editorial Assistant
Becoming a corrections officer is an honor that carries a great deal of responsibilities. The corrections environment can be a rough one to work in; officers are constantly putting their lives on the line to keep some of the most dangerous people contained from the public.
The nature of the job can be challenging, but some words of wisdom from those who've walked the path can be key to success. We asked our audience what piece of advice they would give to new COs and gathered the best answers. Take a look at the advice left by our readers and share your own in the comments section.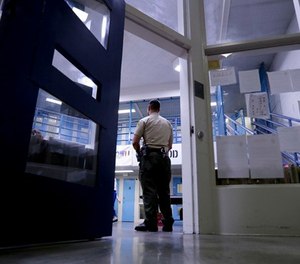 1. SHOW HONESTY AND INTEGRITY
Having the title of a corrections officer is an honor that shouldn't be taken lightly. For a lot of our readers, this means always being honest. Being honest will help build a rapport with staff and inmates and can make the day-to-day easier.
Showing integrity and being ethical are some of the essential attributes for corrections officers. 
"Always have your eyes and ears open. Treat them as you would want to be treated and do not lie, doesn't matter how hard the truth is. Be straightforward and honest even if the answer is NO. Stick to the policy and rules but along with all this stay respectful and sincere," Chanel Brian Greer wrote.
James Keppen agreed: "On the rare occasion that you DON'T say no, keep your word. Never tell anyone, inmate or staff or GP, that you will do something if you won't."
2. NEVER LET YOUR GUARD DOWN
Our readers agree that complacency is something COs should always steer clear from. Inmates can see and hear everything an officer does and can take advantage of an officer if he or she lets their guard down.
Inmates can easily manipulate officers who aren't attentive - a tactic commonly known as "downing a duck." Manipulative inmates can get COs to reveal information they shouldn't be sharing and use that information against them.
Some of our readers said this is why officers should always be alert and wary of any interaction with inmates. Never be the "duck."
"24 hours a day inmates are watching and listening to everything you and your coworkers say and do. They are excellent intelligence gatherers. Don't let your guard down," Tina Anderson wrote.
Stephen Blair echoed the response: "If an inmate comes up to make small talk, stop them and make a round!"
3. ALWAYS SHOW RESPECT
The old adage of "treat others the way you want to be treated" can also be applied to corrections. Many of our readers agree that in order to earn respect, officers must first show respect to leaders and even inmates.
"Inside, respect is currency. And it's the kind that you can't run out of when you're giving it away. You don't have to like or agree with a person to treat them with respect. Treating the guilty with respect doesn't diminish you or condone their crimes, it makes every outcome better. Being disrespectful only causes problems that are completely avoidable. Remember that respect is earned, and you have to earn yours too. Cultivate an excellent sense of humor, and a restless, endless internal observer that is always recording," Maya Thompson said.
"Talk with respect and treat offenders like humans. Follow through with what you say. Stay firm, fair and consistent and you'll gain their respect," Eva Mcknight Velez wrote.
COs showing respect to inmates can go a long way to ensure officer safety. In his column, Curtis Isele wrote that officers should ask before ordering and should show concern with inmates' well-being to build a repertoire with them. Using force should be seen as the last step for uncooperative inmates.
"If you apply these tactics, you may find that the inmates whom you use force on will understand your reasoning for the force, will accept the decision, and will most likely respect you after the fact," Isele wrote.
4. DOCUMENT EVERYTHING
Many of our readers agree that it's important for officers to write everything down no matter what the issue is. Many officers warned that if something isn't documented, it never happened.
"Paperwork, paperwork, paperwork. No matter how small or how big always document everything, you have no idea how many times things come around and bite you in the back side," Correa LE wrote.
Inmate threats are especially important to document, CorrectionsOne columnist Gary York wrote. Putting inmate threats on paper "gives substance and credibility to an officer's statements and past activity" York wrote.
"In a world of front page news and courts, documentation of an incident will protect both officer and agency. Nothing is worse than being asked by the courts or media why a critical incident or threat was not documented," York said.
5. KNOW FACILITY RULES AND POLICIES
Rules are there for a reason - not only to ensure everything in the facility runs smoothly, but to ensure officer safety as well. Knowing your facility's rules and policies and enforcing them will keep you out of trouble and build your reputation of being fair and consistent.
"Stick to Policy and Procedures. That way, you are always covered," Suzi Virgilio said.
In his column, Matt Stiehm detailed the four key policies rookie COs should always review: inmate count, use of force, medical response and emergency response.
"Policies are your road map to success. Policies set forth the guidelines and expectations of how to function as a correctional officer. In reviewing many policies as a recruit, focus on those that will limit your exposure to being disciplined, fired or sued," Stiehm wrote.