Bill would raise W.Va. CO pay by $6K
The bill would increase CO pay $2K a year over each of the next three years
---
By CorrectionsOne Staff
WHEELING, W.Va. — Corrections officers in West Virginia's state prisons could see a $6,000 pay increase in the coming years.
The Wheeling News-Register reports that the bill would increase CO pay $2,000 a year over each of the next three years. The first pay raise would go into effect July 1, 2018.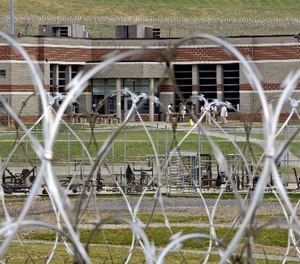 West Virginia, which has some of the lowest CO pay in the country, currently starts officers at$24,000, even after a pay raise of $2,080 last September. The state has struggled to hire and retain officers in part due to the low pay.
Last month, Gov. Jim Justice issued an order declaring a state of emergency due to low staffing levels in the state's prisons and jails. In October, a legislative report revealed that all 10 of the state's jails were over capacity and had more than 300 staffing vacancies combined.
Starting salaries for COs remained at $22,584 from 2009 until last September. The report noted that the federal poverty guidelines for a family of four was raised to $24,300 in 2016.
Several officials praised the legislation and said it was a step in the right direction.
"From rescuing their hard-earned annual leave to issuing the executive order to bolster staffing, Gov. Justice has shown tremendous support for the men and women who operate West Virginia's correctional facilities," said Jeff Sandy, secretary of the state Department of Military Affairs and Public Safety. "Gov. Justice's correctional pay raise plan represents a significant game-changer for West Virginia's public safety system."
But some delegates aren't convinced. Del. Joe Canestraro said he isn't sure if the pay increase would help the DOC hire and retain employees.
The bill would need to pass through a couple of committees before reaching a full vote on the Senate floor.