Ariz. COs: We deserve pay raises
The starting salary for COs in the state is $32,916, which is less than five other neighboring states
---
By CorrectionsOne Staff
PHOENIX — As teachers in Arizona prepare to participate in a walkout to demand more pay, corrections officers in the state say they deserve a pay raise as well.
Tucson News Now reports that CO Clinton Roberts, who's been with the Arizona DOC for more than 12 years, said the low pay is driving people away from the job. Roberts added that the low pay has forced him to make lifestyle changes.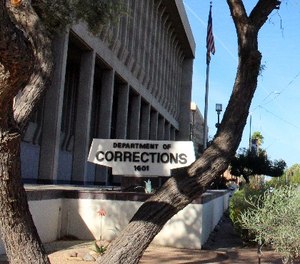 Roberts, who's also the president of the Arizona Corrections Association, said he carpools with two other officers due to the gas prices at the state. The starting salary for COs in Arizona is $32,916, which is less than five other neighboring states, according to a report.
The report also said more than 20 percent of CO positions in five of the state's prisons are vacant. One prison has a 27 percent retention rate.
Roberts said the understaffing is putting everybody at the prisons in danger.
"It creates an unsafe work environment for the officers, the non-security staff, and even to a point, the inmates," Roberts said.
In a statement, the Arizona DOC said it's addressing the staffing problems with one-time compensation strategies. The department said they paid a retention bonus of $1,500 to all COs last year. The department also offers 5 and 10 percent geographic stipends at select prisons.
"We will continue to prioritize opportunities to increase pay for our correction officers whenever possible – they deserve it," the department said.