La. officers commended for saving inmate's life
Applied a tourniquet to inmate's leg to control bleeding after inmate injured himself
---
By C1 Staff
OUACHITA PARISH, La. — Deputies are being thanked for coming to the rescue when an inmate injured himself.
My Ark La Miss reports that an inmate cut his leg so badly that he had severed an artery. Deputies immediately responded, applying a tourniquet to the wound and applying pressure to control the bleeding until EMS could arrive.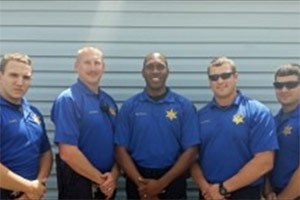 Those being thanked include Deputy B. Tidwell, Cpl. P. Renfro, Cpl. T Brown, Deputy C. Carpenter and Deputy K. Gwin.
Ouachita Parish Sheriff Jay Russell commended them all on a job well done.