1st Mich. prison inmate dies from COVID-19
MDOC spokesperson Chris Gautz said that more than 50 prison staff members have tested positive for COVID-19
---
By John Tunison
MLive.com
JACKSON COUNTY, Mich. — A 55-year-old inmate at a Jackson County prison has become the first state prisoner to die with coronavirus COVID-19.
State prison officials announced the death on Saturday, April 4 and said the man died April 1.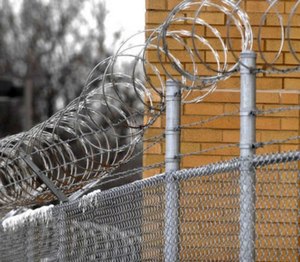 He was an inmate at Parnall Correctional Facility and had not complained of any typical symptoms to indicate coronavirus.
He was found unresponsive in his cell on April 1 and rushed to a hospital, but was pronounced dead.
The man, who was in prison for home invasion in Washtenaw County, later was tested for COVID-19 and the result was positive.
Michigan Department of Corrections (MDOC) data shows that 207 prisoners so far have tested positive for COVID-19. The Parnall facility has by far the most cases at 90, followed by 46 at Macomb Correctional Facility.
The Parnall facility is a minimum security prison with a capacity of 1,696 inmates.
MDOC spokesperson Chris Gautz said that more than 50 prison staff members also have tested positive for COVID-19.
Two prison facilities -- the G. Robert Cotton facility in Jackson County and the Carson City Correctional Facility in Montcalm County -- have been designated as locations for prisoners with COVID-19 to be quarantined.
State officials announced April 1 that a MDOC transportation officer who worked in the Detroit area had died with COVID-19.
———
©2020 MLive.com, Walker, Mich.
McClatchy-Tribune News Service