Ex-corrections officer sentenced for smuggling drugs into Ga. prison
The officer pleaded guilty to being paid by an inmate to smuggle the drugs into Hays State Prison
---
By Zachary Hansen
The Atlanta Journal-Constitution
A former Georgia Department of Corrections officer who pleaded guilty to smuggling methamphetamine and marijuana into a North Georgia prison was sentenced to seven years and eight months in prison Thursday, authorities said.
Tiffany Cook, 34, of Summerville, pleaded guilty in October to being paid by an inmate to smuggle the drugs into Hays State Prison in Trion, U.S. Attorney Byung J. "BJay" Pak said in a news release.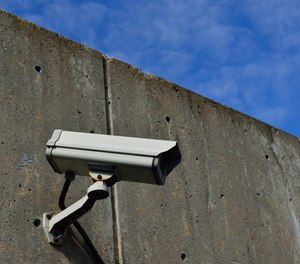 She started working as a corrections officer at the prison in April 2017, AJC.com previously reported. She had worked with the GDC since 2010.
In July 2018, the GDC received a tip from an inmate that Cook was being paid to smuggle drugs into the prison. When corrections officers asked her to walk to a conference room for her next regularly scheduled shift July 9, she said she felt ill and wanted to leave the prison.
She was detained and searched, and officers found more than 118 grams of meth and 150 grams of marijuana on her, prompting her arrest. On Oct. 11, she pleaded guilty to possession of a controlled substance with intent to distribute.
Once her prison time is finished, she will also serve five years of supervised released.
Trion is located in Chattooga County, about 95 miles northwest of downtown Atlanta.
———
©2018 The Atlanta Journal-Constitution (Atlanta, Ga
McClatchy-Tribune News Service