Ala. jail looks at e-cigarettes to cut down contraband
Former jailer developed a jail-friendly e-cigarette
---
By C1 Staff
LAUDERDALE COUNTY, Ala. — When a former Kentucky jailer developed a jail-friendly e-cigarette, officials at the Lauderdale County Jail decided to take a second look. 
According to WHNT, inmates at the facility will do most anything to light up.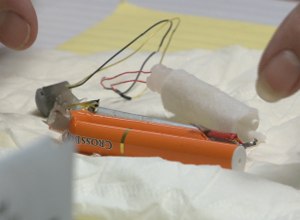 "They've been known to pick up grass clippings off the exercise yard and try to smoke them," Jail Administrator Jackie Keenum explained. "They'll smoke pepper. Anything they can."
Keenum is pushing her county commissioners to resale these cigarettes to inmates, to not only cut down on contraband but also on discipline issues.
She says there are no issues with second-hand smoke or with inmates destorying them to make weapons. 
If approved by the county commission, inmates would be able to purchase them through the commissary supplier at the cost of $10. Each cigarette is the equivalent of two-and-a-half packs of cigarettes.