MANY THREATS
ONE SOLUTION
---
Decon7 Systems' BDAS+ units offer COs a quick, easy, ready-to-use solution against bacteria, viruses, mold, spores, and chemical threats.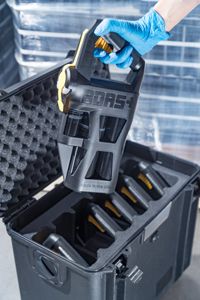 Corrections officers face numerous threats on the job. Some are easily recognized while others like blood-borne pathogens, bacteria, and viruses are not. D7 is the world's safest and most effective broad-spectrum disinfectant and chemical decontaminant.
Watch it in action:
Please fill out the form to request more info:
Thank You!