Trial schedule for inmate accused of killing Pa. correctional officer
The trial will begin July 11, 2016, as scheduled by U.S. District Judge A. Richard Caputo
---
By Edward Lewis
The Times-Leader
WILKES-BARRE — A federal inmate facing the death penalty for the killing of a correctional officer from Nanticoke in 2013 is scheduled to go to trial next year.
U.S. District Judge A. Richard Caputo in a directive to federal prosecutors and lawyers defending Jessie Con-Ui scheduled the trial to begin July 11, 2016.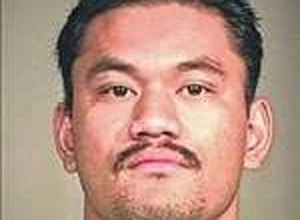 Caputo scheduled the trial after a conference call with prosecutors and Con-Ui lawyers on Thursday.
Con-Ui, 38, was indicted by a federal grand jury in June 2013 charging him with killing Eric Williams, 34, of Nanticoke.
The indictment alleges Con-Ui killed Williams on Feb. 25, 2013, in a premeditated attack at the Canaan Federal Correction Complex near Waymart. Con-Ui allegedly stabbed Williams with a sharpened weapon and struck him repeatedly, the indictment says.
Federal court records say a seven to eight inch Plexiglas sharpened knife was found in a sink inside Con-Ui's cell after Williams was attacked.
Con-Ui is currently housed at the U.S. Penitentiary at Florence in Florence, Colorado, according to the Bureau of Prisons website.
Con-Ui was at Canaan serving an 11-year prison sentence stemming from a 2003 guilty plea for his role in a wide-scale drug ring run by the New Mexican mafia. Following that sentence, he is scheduled to begin serving a life sentence after pleading guilty in 2008 to first-degree murder.