Patrol: Inmate suspected in beating death of serial killer
Former nurse's aide Donald Harvey died Thursday, two days after state troopers say he was found beaten
---
By John Seewer
Associated Press
TOLEDO, Ohio — Ohio investigators say an inmate is suspected in the fatal beating of a serial killer who became known as the "Angel of Death" after a string of killings during the 1970s and '80s.
State Highway Patrol spokesman Lt. Robert Sellers said Friday that no charges have been filed yet and investigators are continuing to interview witnesses.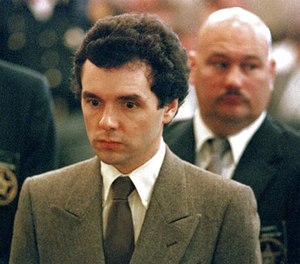 Former nurse's aide Donald Harvey died Thursday, two days after state troopers say he was found beaten at the state's prison in Toledo.
The 64-year-old was serving multiple life sentences after admitting in 1987 to killing three dozen hospital patients in Ohio and Kentucky.
Harvey later said he was trying to end the suffering of the patients and claimed he killed even more than the 37 he pleaded guilty to in court.