State seeks death penalty in death of Texas CO
Investigators said Dillion Gage Compton is accused of killing CO Marianne Johnson on July 16
---
By C1 Staff
JONES COUNTY, Texas — Prosecutors announced Friday they are seeking the death penalty in the July killing of a corrections officer. 
Dillion Gage Compton, 22, was indicted for the July 16 murder of CO Marianne Johnson, KTXS reported.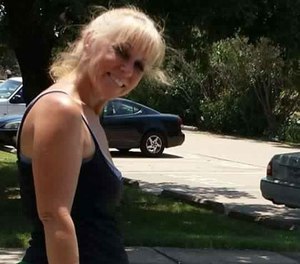 Johnson was found unresponsive in the kitchen of the French M. Robertson Unit. Johnson's sister, Leni Atkinson, told the news station Compton was allowed to work kitchen duty alone.
The Special Prosecution Unit found Compton hit Johnson with a hard object or prevented her from breathing during the attack. 
Atkinson believes the Texas Department of Criminal Justice should be held accountable as well because she doesn't "think TDCJ has done their due diligence in making this right for any of us."
According to KTXS, the assistant warden was suspended for seven days and put on probation for four months following the attack. An officer and two food service managers were fired as well.