Death penalty sought against inmate in Texas CO's slaying
Dillon Gage Compton is charged in the 2016 slaying of Officer Marianne Johnson
---
By CorrectionsOne Staff
ABILENE, Texas — Prosecutors are seeking the death penalty against an inmate charged with killing a corrections officer at a Texas prison.
State prosecutors made it known they were seeking the death penalty against 21-year-old Dillion Gage Compton in a pre-trial hearing Friday, KTAB reported. Compton will stand trial in the 2016 slaying of Officer Marianne Johnson.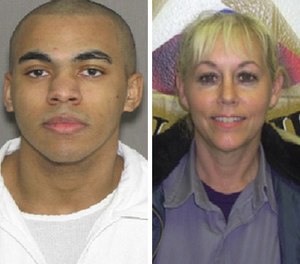 On July 16, 2016, Johnson was found unresponsive in the kitchen area of the French Robertson Unit. Compton, who was assigned to the kitchen area in the prison, is accused of attacking Johnson when she entered the kitchen's storage area.
The Texas Department of Criminal Justice said Compton was serving time at the prison for aggravated sexual assault of a child under the age of 14 at the time of the attack. He is currently being held at in maximum security at an undisclosed location.
Compton's trial will begin on August 13 and could take weeks to complete due to the high-profile nature of the crime.