Bring back hanging, firing squad, electric chair, La. AG urges
Attorney General Jeff Landry asked Louisiana's governor to support bringing back hanging, firing squads and the electric chair
---
By Mark Ballard
The Advocate, Baton Rouge, La.
BATON ROUGE, La. — In their ongoing bickering over the death penalty, Louisiana's Republican attorney general Tuesday asked the Democratic governor to support bringing back hanging, firing squads and the electric chair.
After the back and forth over capital punishment last week between the two possible rivals in next year's gubernatorial race, Attorney General Jeff Landry issued a letter Tuesday saying Gov. John Bel Edwards' statements on why Louisiana hasn't moved forward on executing convicted murderers are "both intentionally misleading and cold comfort to victims' families."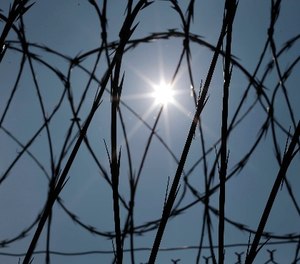 Landry again demanded Edwards say where he stood on the death penalty. Then Landry proposed legislation that would change the state's capital punishment law to allow for different forms of execution other than just lethal injection. He recommended the Legislature pass a law that would allow the state Department of Corrections to choose between hanging, firing squads, electrocution and lethal injection to put condemned criminals to death.
He asked for Edwards' support.
Only a legislator can submit a bill for consideration during a legislative session. The next session is scheduled to begin on April 8.
Edwards has consistently ducked stating his personal view on capital punishment, saying instead that he has sworn to uphold state and federal laws.
"But I am not going to pretend that we have the ability to do something we don't have. It's not about scoring political points. It's about being realistic in the way we govern," Edwards told reporters Monday, the day before Landry's letter was released publicly.
In answering questions during a groundbreaking ceremony on Monday, Edwards said he specifically did not favor hangings or firing squads. "I am not inclined to go back to methods that have been discarded (when) popular sentiment turned against methods that were deemed to be barbaric and so forth. We have a law in place we will continue to try to search for solutions around that law," which allows executions using lethal injections, the governor said.
After Landry's letter was released to a television station Tuesday, the governor's spokesman, Richard Carbo, said in a prepared statement: "We are pleased that he has conceded that current law, not the governor, is standing in the way of the state resuming executions, which have been on hold since 2010. Quitting the very lawsuit that was meant to bring justice for these families was never the answer, so his commitment to re-engage is welcome news."
Carbo said the governor's office had not received Landry's letter by midday Tuesday.
Louisiana law allows for capital punishment using lethal injection. But pharmaceutical companies have refused to sell the necessary drugs to the state. The Edwards administration obtained a year-long extension of a court order that prohibits the state from carrying out executions because of hurdles to legally obtaining drugs used to administer lethal injection.
Louisiana last executed an inmate, who volunteered to be put to death, in 2010. Before that the last person executed was in 2002 during Gov. Mike Foster's administration.
Seventy-two inmates are on death row at the Angola penitentiary awaiting execution.
Landry criticized Edwards for not pursuing legislation to change the state law that limits the method of execution to lethal injections.
"But again, I ask: where do you stand? If you truly stand with crime victims and their families, then you will affirm your support with action," Landry wrote Edwards.
Edwards has repeatedly said his Roman Catholic faith has guided him to oppose abortion. He won't say how he personally views capital punishment.
The church also opposes the death penalty. Landry is Catholic and opposes abortion.
Pope John Paul II in 1999 called "for a consensus to end the death penalty, which is both cruel and unnecessary." Pope Francis reaffirmed church opposition to capital punishment in 2015 saying, "Human justice is imperfect, and the failure to recognize its fallibility can transform it into a source of injustice."
The U.S. Conference of Catholic Bishops and the Louisiana Conference of Catholic Bishops also have called for an end to the death penalty.
"The church views it as a pro-life issue," Robert Tasman, director of the Louisiana Conference of Catholic Bishop, said Tuesday afternoon.
The Louisiana Bishops supported an effort in 2017 to abolish capital punishment for future crimes. The legislation was presented as a way to save money because Louisiana, for reasons that go beyond just the lack of appropriate pharmaceuticals, has been unable to execute an inmate against his will in 16 years.
The measure passed a state Senate committee but was withdrawn when a similar House bill was rejected by a single vote in the House Administration of Criminal Justice Committee.
The last time legislators attempted to change the mode of execution was in 2014 in legislation proposed by Jefferson Parish Sheriff Joe Lopinto when the Metairie Republican was a House representative. The bill was heavily amended in committee and Lopinto shelved it.
"We are grateful that the conversation has been brought to the level of legislation," Tasman said, adding that the Bishops would like to see renewed legislative efforts to ban the death penalty.
©2018 The Advocate, Baton Rouge, La.