2nd execution scheduled for Ohio killer who survived '09 execution
The state stopped Romell Broom's execution after two hours in September 2009, when executioners failed to find a usable vein following 18 attempts to insert needles
---
Associated Press
COLUMBUS, Ohio — The Ohio Supreme Court has set a new execution date for a convicted killer who survived a botched execution attempt in 2009.
The court last week scheduled the lethal procedure for death row inmate Romell Broom for June 17, 2020.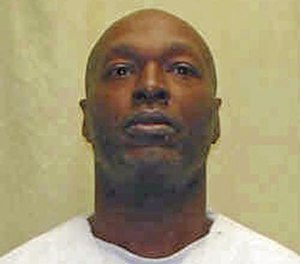 Broom was sentenced to die for abducting, raping and killing 14-year-old Tryna Middleton in Cleveland in 1984.
The 62-year-old Broom is only the second U.S. inmate to survive an execution after the process began.
The state stopped Broom's execution after two hours in September 2009, when executioners failed to find a usable vein following 18 attempts to insert needles.
Cuyahoga County Prosecutor Michael O'Malley says Broom has stalled his execution for years with appeals.
Broom's attorneys say Broom has important appeals still pending.