Woman attempts to bribe correctional officer to see inmate, arrested
After she was taken into custody, deputies discovered marijuana-laced cigarettes, a cell phone and a phone charger on her person
---
By C1 Staff
NAPOLEONVILLE, La. — A Donaldsville woman has found herself behind bars after attempting to bribe a correctional officer in order to see an inmate.
The Advocate reports that Latisha Haynes, 37, offered to pay the officer in exchange for letting her visit an inmate inside the detention center. After she was taken into custody, deputies discovered marijuana-laced cigarettes, a cell phone and a phone charger on her person.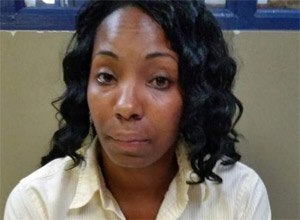 She was booked into the detention center on counts of bringing contraband into a penal institution, public bribery and possession with intent to distribute marijuana.
She was released after posting $50,000 in bail.