'Serial toilet clogger' in Wis. sentenced to 150 days in jail
There were at least 12 "clogging" incidents, according to authorities
---
By David Boroff
New York Daily News
SHEBOYGAN, Wis. — He won't be able to get away with that crap in jail.
A "serial toilet clogger" in Wisconsin was slapped with a 150-day sentence on Monday, according to the Sheboygan Press newspaper.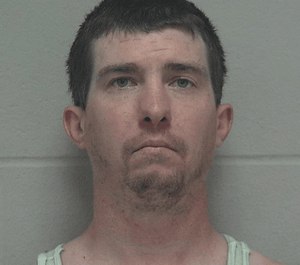 Patrick Beeman, 35, was also ordered to go on probation for three years after prosecutors say he clogged women's toilets in Deland Park in Sheboygan and at his place of employment.
"I need to make things right and pray forgiveness every day," Beeman said during his sentencing on Monday in Sheboygan County, according to the Press.
There were at least 12 "clogging" incidents, according to authorities. Officers found a plastic bottle jamming a toilet in the women's restroom at Deland Community Center in March, and the incidents stretched back to April of 2017, according to the newspaper.
Beeman's only explanation for his crime is that he would get "urges" to use objects to plug toilets. He caused about $2,000 in damage, according to Fox 6.
He was originally charged with 12 misdemeanor counts of criminal damage to property, according to the newspaper, but seven of those charges were dropped earlier this year.
He was sentenced to 30 days in jail for each of the remaining counts. He will be able to continue to work at his job, but must report to jail each day.
©2019 New York Daily News
McClatchy-Tribune News Service